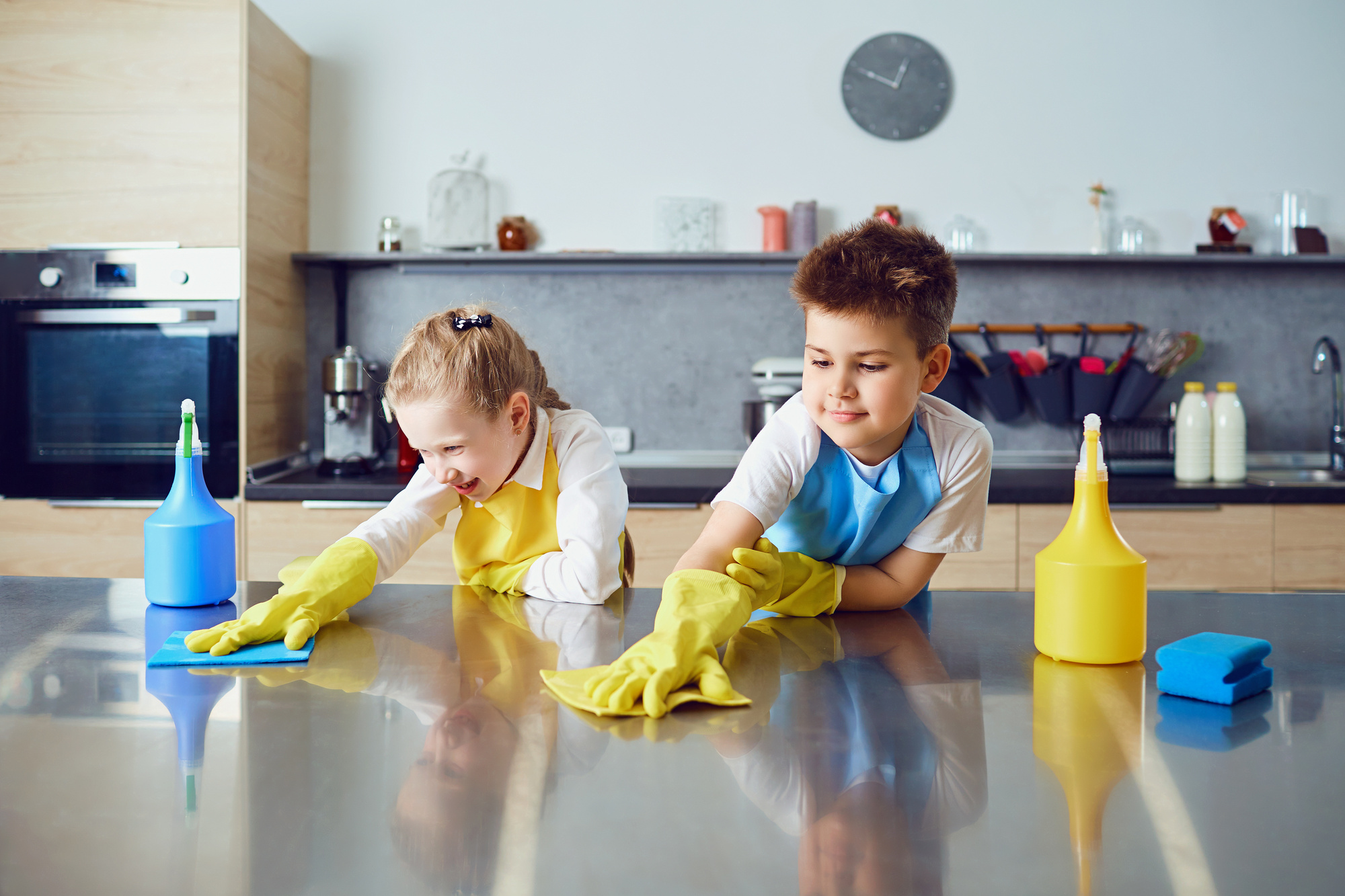 The BIGGEST complaint I get from parents who have kids that can cook is

"Why does my kid leave such a MESS in the kitchen?"

And then who has to clean it up?

YOU the Mom (or Dad)

Here's a simple technique I taught students of the Kids Can Cook Inner Circle last Friday on how to make cleanup easier.

Speaking of the Kids Can Cook Inner Circle. We have openings for NEW families who want their kids to finally become confident in the kitchen and learn 10 amazing recipes. To see the recipes we're making like: Greek Beef & Veggie Shish Kabobs, Homemade Pita Bread, Vanilla & Chocolate Gelato from scratch, Thai Spring rolls and MORE. Click Here to join the April virtual culinary lessons

The Technique That Gets Kids To Clean

It's called the The 3 Piece Cleanup

In the middle of my most recent cooking class, I had each student do this
Pick 3 large cooking objects that were used. These could include mixing bowls, cutting boards, pans that weren't hot, etc.
Go to the sink and hand wash (with warm, soapy water) each item and lay them out on a dry towel
Take another dry towel and make sure each item is 100% dry
Show me the dry objects
Put them away in the kitchen.
I then saw 20 kids present me with their cleaned up kitchen gear.

The key part is they completed the ENTIRE process.

They didn't just wash a bowl and leave it to dry…because SOMEONE has to eventually put it away (and I doubt it'd be your child!)

The next part involved ACCOUNTABILITY

Each child had homework: To do this 3-Piece Cleanup Technique two times while cooking with mom in the next week. If they completed the task, they could join me in the gelato lesson on 4/10/21 at 12pm.

(I like positive rewards!)

If your child needs help LEARNING to CLEAN. Join our April lessons, make 10 recipes with my Chefs, and I will personally get him or her cleaning up.

=> Join here today before the classes start next week

Get Cooking,
Chef Eric Horwitz