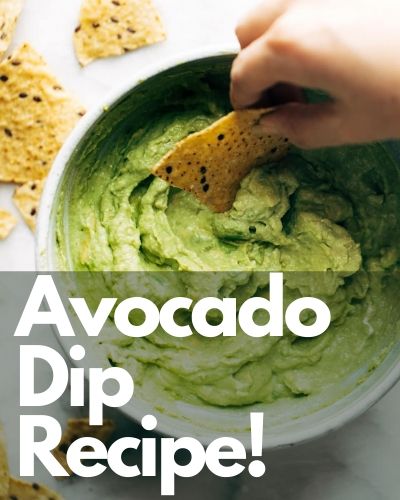 Parents!
I gotta share this recipe taught to me by my business mentor Chef Dan Shemtaub.
It's so easy, healthy and flavorful for veggies, chicken, burgers, etc.
Crudité Veggies with Avocado Dip
Ingredients:
4 large carrots
1 cup cherry tomatoes
1 cucumber
1 medium sized avocado
8 oz Greek yogurt
½ lemon
Red Pepper Flakes
Garlic Powder
Honey or Sugar
Salt & pepper to taste
Tools: Food processor (or blender)
Directions:
Prep your veggies by peeling the carrot and cutting them into circles. Peel the cucumber and cut it into circles.
To make the dip add the avocado and Greek yogurt into a food processor. Add juice of ½ lemon, 1 tsp red pepper flakes (less if you don't like heat), 1 tsp garlic powder, 1 tsp honey or sugar, 2 tsp salt and some black pepper and pulse until combined, about 2-4 minutes. Stop and scrape down the sides so everything is mixed together. Taste and make adjustments as needed. If it's too tangy from the yogurt, add more sugar. If it needs more flavor, add some more lemon juice, garlic powder and salt.
Let the dip sit for 10-15 minutes in the fridge for all the flavors to come together, then serve with your veggies.
If you'd like your child to learn to cook 11 recipes (5 breakfast, 5 lunches and 1 dessert) develop their culinary confidence and have fun in the comfort and safety of your home, join our camp Here. We have LIMITED spaces each week and it's a good fit for parents with kids (ages 7-12, typically) who want their kids to cook more and eat more veggies.
Join today at www.virtualcookingcamp.com