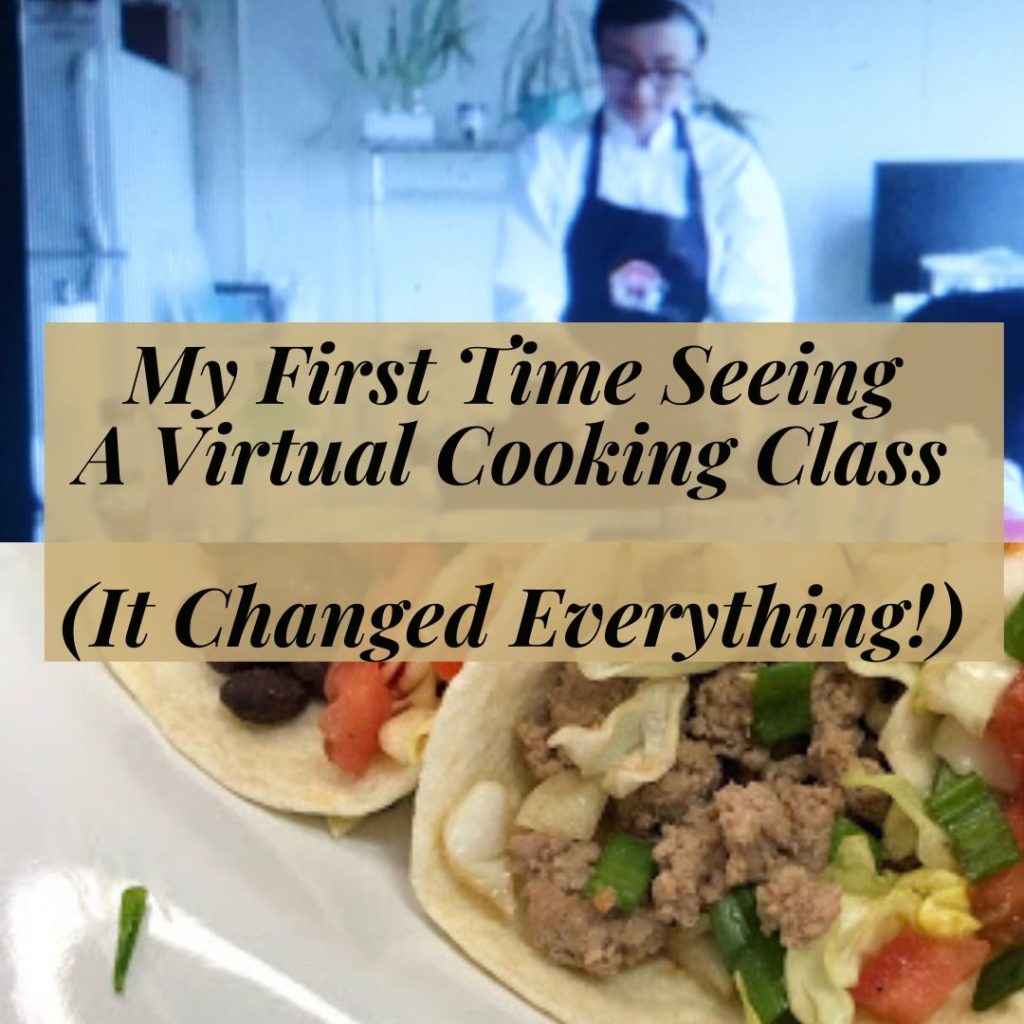 A Virtual cooking class was always something I wanted to try on the side, but never as the ONLY form of business. However, this pandemic changed all that, and my experience helping kids to cook has been changed forever…but in a surprisingly good way.
Let's start from the top
In 2010, LIFT Enrichment was born and we taught live in-person cooking classes at 5 schools Monday-Friday in Los Angeles. I taught each class and loved it.
In time, I hired and trained Chef Teachers so they could use my secret techniques to get kids to cook at home and eat vegetables in new ways.
By the beginning of 2020, we were teaching over 2,000 kids A WEEK led by 50+ Chef Teachers across Southern California.
The mission was ALWAYS to get kids to cook at home, but that was challenging because kids would learn in class but only would actually cook our recipes for dinner that week.
Then the Covid-19 pandemic happened, schools shut down and everything had to go virtual IMMEDIATELY.
I was scared and worried, as I had to lay off staff and revenue got cut by 90+%.
But something happened that changed the way I would do business FOREVER.
We launched a virtual cooking class, taught by one of our top chefs: Jennifer.
We owed credits to parents for Spring 2020 classes that got cut because of the pandemic, so we launched our virtual classes and here's what I expected…
I figured half the kids in the lesson would watch the cooking class and maybe the other half would actually cook along with Chef Jennifer.
Instead, the MAJORITY of kids were cooking with their parents during the classes. Now we have 90+% of attendees cooking each week with Chef Jennifer!
I was BLOWN away to see moms, dads, son and daughters making healthy dishes such as
Veggie Quesadillas with Mango Salsa
Guacamole, Pico de Gallo and Baked Tortilla Chips
Crunchy Ground Turkey Tacos
Breakfast Burritos with Zucchini, Eggs and Potatoes
Healthy Nachos with Black Beans and Lite Queso
(It was a "Mexican Fiesta theme!)
Kids were mixing, seasoning and cooking alongside their parents and enjoying the foods they made! We snuck veggies into each dish like tomatoes, bell peppers, zucchini and more!
Plus we got them to eat healthy proteins like ground turkey, low-fat cheese and black beans.
Everything was designed to be favorite versions of foods that kids loved.
We launched our first virtual Spring session just two days a week, Tuesday and Wednesdays, and I expected we'd get 10 or 15 kids per class. But instead we SOLD OUT and had 20+ kids cooking each day.
With video conferencing we could also add to the class experience, by showing pictures and slides as we talked about the origins of the food, the geography where it comes from, how vitamins help your body and, of course, culinary skills!
Parents LOVED that they were cooking in a group format led by a real Chef Teacher! Kids could ask questions in the middle of the lesson whenever they needed help. Families could sub out ingredients to make each dish their own.
After this experience, I was EXCITED by virtual cooking classes, and that's why we launched our Virtual Cooking Summer Camp.
It's a camp, aimed at kids ages 6-12 to get them to learn culinary skills, explore cultures, meet REAL chefs (like Chef Dan Shemtaub of TLT restaurants), cook with their parents and have FUN this summer while they're stuck at home. Plus it's a welcome break for parents!
Here's what parents are saying about our program:
Just had our first virtual cooking class with my 9yr old daughter and had a blast. Recipe was easy to follow, chef Jennifer was friendly and knowledgeable and most importantly, the food was delicious!! Looking forward to our next class – parent Mitchell G
Our 3rd Grade son started taking the cooking class and loved the experience! The menu items and recipes were age appropriate. It was a ton of fun! I would highly recommend this class to other parents and we look forward to having our son continue his cooking education next year! – Jason K
If you'd like to join our virtual camp, it's a weeklong experience in the mornings Mon-Fri from 9am-12pm. We have 9 weeks of camp and we're already 15% full for the summer and we JUST started advertising.
The first week "Mangia Italiano" starts June 15 and spaces are getting taken up as we speak. We limite each week each week to just 20 students.
If you'd like to join and transform the health of your child, join us at the link below