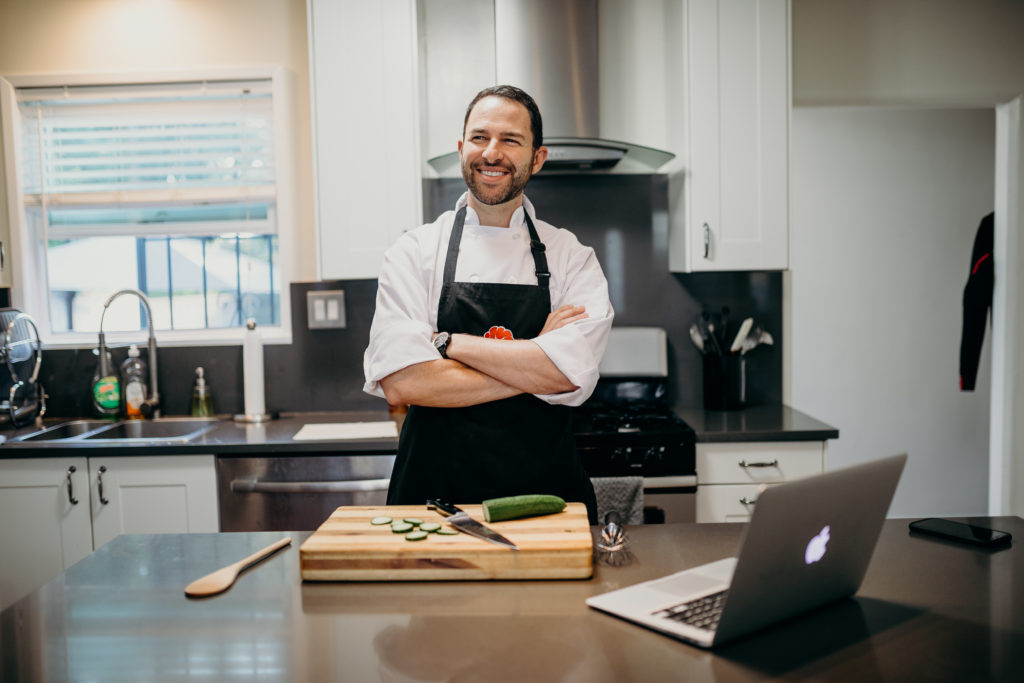 Fun Fact: I NEVER learned how to cook growing up.
My parents and grandparents never taught me.
I ate boring roast chicken from the grocery store paired with a salad with a bottled dressing (that's loaded with salt, sugar and preservatives)
It wasn't until at age 21 that I studied abroad in Italy and my mom shipped me the cookbook "Jamie Oliver's Italy" that I actually decided to make one of my first meal.
I invited a bunch of friends over and followed the recipe for the "pan-seared sword fish" and "classic risotto bianco"
The risotto took forever to make! I was sure I was doing something wrong.
But at the end, my friends ate the food, loved it and I was HOOKED.
Next, I did a "live at home" experience with an Italian mom named Simonetta in Padova, Italy.
She showed me the art of cooking delicious and healthy Italian meals every night.
My journey continued at home partially out of necessity (I had to eat something and had no budget for eating out) and partially out of just wanting to do something fun with my friends.
It also turned out to be a VERY useful skill while dating. I was in my 20s and had very little money to spend at restaurants…so why not make a yummy dish at home?
Who could turn down a tasty meal that SEEMED fancy but was actually easy to make?
Later, I took my passion for cooking and combined it with another love of mine: teaching kids. In 2010, I started my business (originally called "Cooking Italiano for Kids" and later "LIFT Enrichment") to teach cooking classes to kids and taught 5 days a week at local private elementary schools. With a lot of blood, sweat and tears, I turned that small business into an empire servicing 160 schools a week, with a fleet of 50 Chef Teachers who taught 2,000 kids a session!
But when the pandemic hit California, my business closed overnight.
Frantically, I pivoted to online cooking on zoom…and I actually liked it!
It was amazing to see kids and parents cook healthy meals at home.
Plus I loved having access to a full kitchen instead of just a portable electric hot plate that we brought to schools.
After a full year and hundreds of hours of online cooking classes for kids I did ONE class for adults and had a blast. Now we've got this special series for adults ONLY.  It's going to teach you amazing culinary skills and you'll have a blast
CLIENT TESTIMONIALS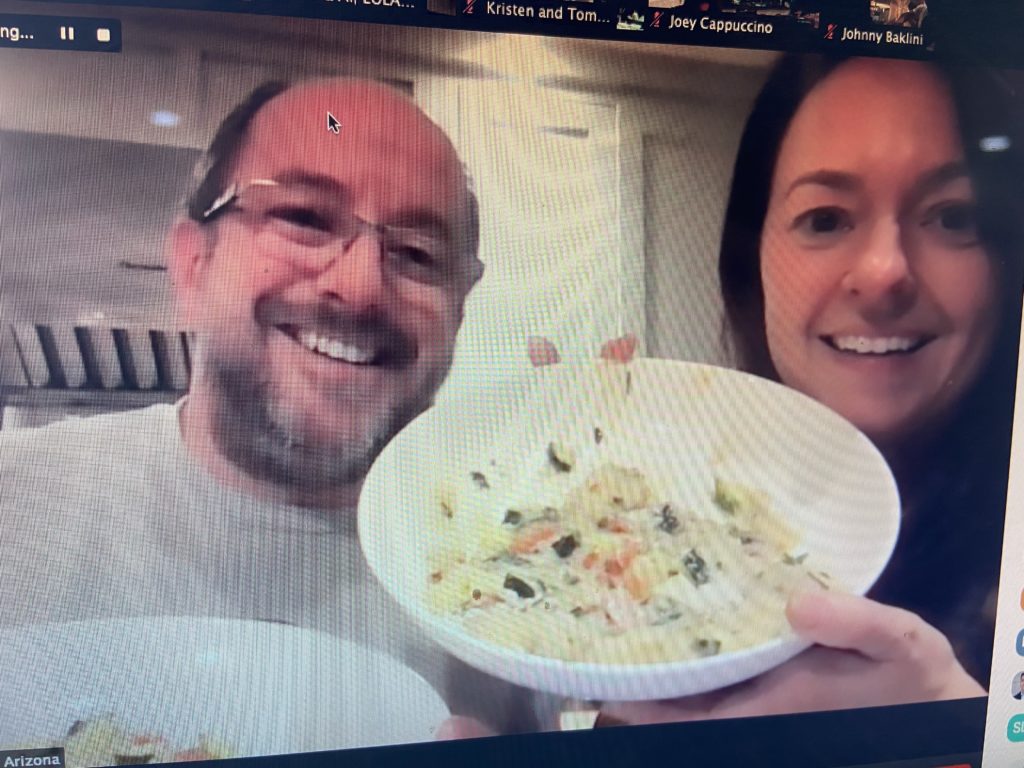 "Eric's cooking class was a great fun date night – he is engaging and the meal he created for us was delicious."
Christina Howards
Why Learn From Me and My Team?
Why would you want to take cooking classes from a company that specializes in teaching healthy cooking classes for kids?
We have recipes DESIGNED to be easy and simple without sacrificing flavor
We don't do FANCY STUFF, that requires ridiculous ingredients you use one time (like creme freche!)
We want to make the class experience FUN, because it should be the highlight of your week (that you can use to showcase and brag all over Instagram and Facebook!)
On top of that Chef Eric and LIFT Enrichment have been featured on:
The Los Angeles Times
Huffington Post
Whole Foods
.Let's Make A Deal (the TV game show!)
Things You Will Learn
Basic Knife Handling and Chopping Skills ALL Adults should know
The Number 1 thing you're NOT doing that is interfering with knife safety and your cutting board
The most Common Mistakes that adults don't know about holding their knife properly
Cleaning Up: how To NOT make a mess and enjoy cleanup
Preparation is key: Mise En Plas will change your life
How to plan and throw a dinner party
Having fun with our Chef Teaches so you can ask all your questions and meet new people with a passion for cooking
We've worked with over 160+ elementary schools, and have taught 2,000 students a week.
Our Chef Teacher are hand-selected and trained by me to ensure they guide effectively from start to finish.
And I have a massive passion for teaching and want to share my 5,000+ hours of culinary education experience WITH YOU.