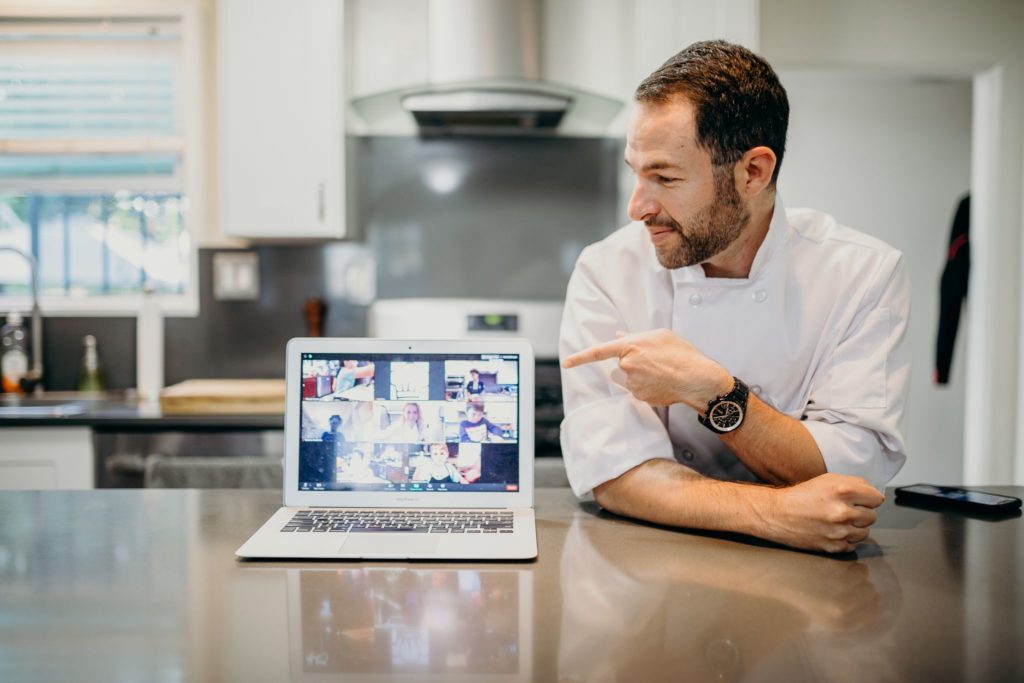 Back in May of 2021, I did my FIRST ever cooking class for adults, specifically for the California and Arizona members of the Entrepreneur Organization.
I was a little nervous because I have never taught adults before on zoom. The class started and I saw both familiar and new faces join. Some people joined with their husband, wife, girlfriend, lover, boyfriend or just on their own.
The menu was a bit ambitious: Pasta Primavera with spring vegetables and Classic tiramisu with Mascarpone Cream.
I was a bit intimidated, but put on a smile and taught over 40 people on this zoom call how to make each dish over the 2 hour lesson!
I saw couples clinking glasses of celebration over making a meal from scratch!
I saw people biting into their pasta and discovering a new favorite dinner they could make in 20 minutes
It worked!
That experience was a blast, However I only want 12 households people in this first session because I want to give people ALL of my team's focus so they can successfully download all of our cooking knowledge into their heads.
Sign up now!
With only 12 spots total, they will go quickly. Reserve your spot today!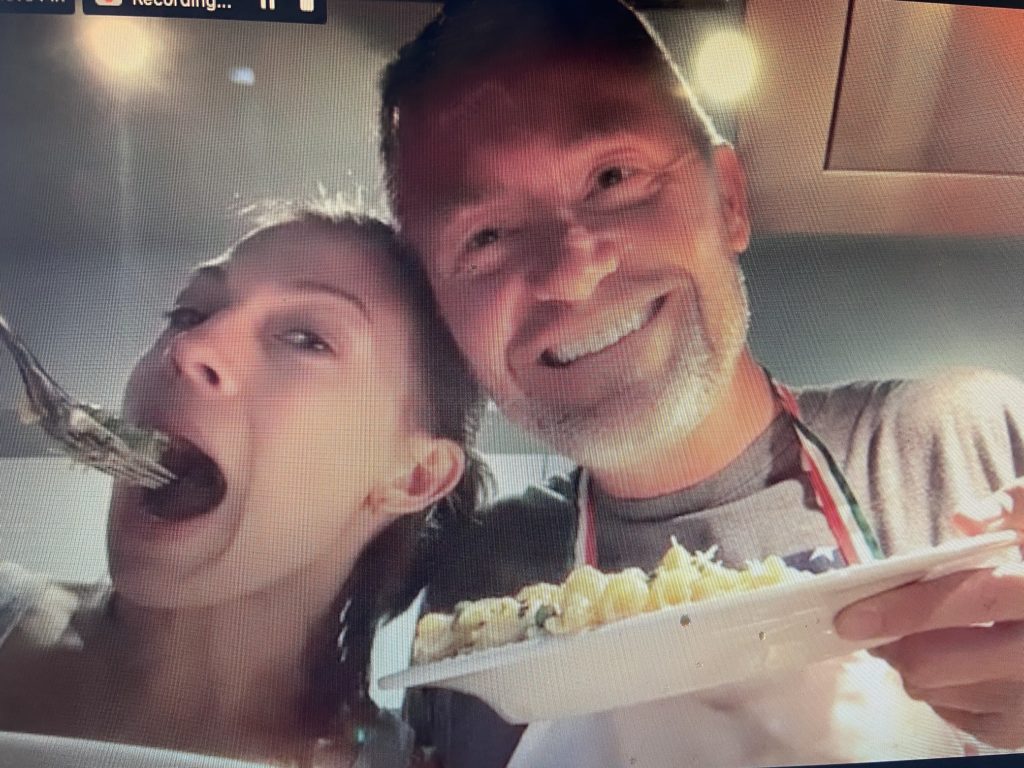 "We had so much fun making dinner virtually with chef Eric and new friends we met in the class! My partner and I don't cook at home a lot so this was a really fun activity for us to do together. Not to mention delicious! The pasta was great and we ate the tiramisu for days afterwards and it just kept getting better!"

April Prothero
FAQ:
Q: How do I prepare for each class?
A: Each week you will be emailed a list of ingredients for the lesson. If you purchase the grocery store add-on we will ship you fresh ingredients including: vegies, produce, dry-goods, eggs, dairy, etc. This does NOT include pantry staples such as flour, salt, sugar, pepper, basic spices, vinegar and oil. Stuff that you have that you will use for a long-time, and we'll use maybe a Tablespoon of.


Q: What if I can't make a class?
A: Each lesson is recorded and stored in our portal you will get access to when you sign up! Plus we will give you one credit per series to use in future lessons.


Q: What happens if you reach the maximum enrollment?
A: Then no one else can join!


Q: What is the refund policy?
A: We will refund you in full until 9/21/21. After that, there are no refunds, just credits.


Q: What tools will I need?
A: You will need a chef knife, pot, pan, cutting board, mixing bowls and a few more utensils. We will share with you a full ingredient and recipe list the first week of September in the portal.

Questions? Call us at 310 890 8704 or email info@liftenrichment.com
Join our healthy dinner for adults series today and we'll see you in the lesson!
Sincerely, Chef Eric Horwitz