Swedish Meatballs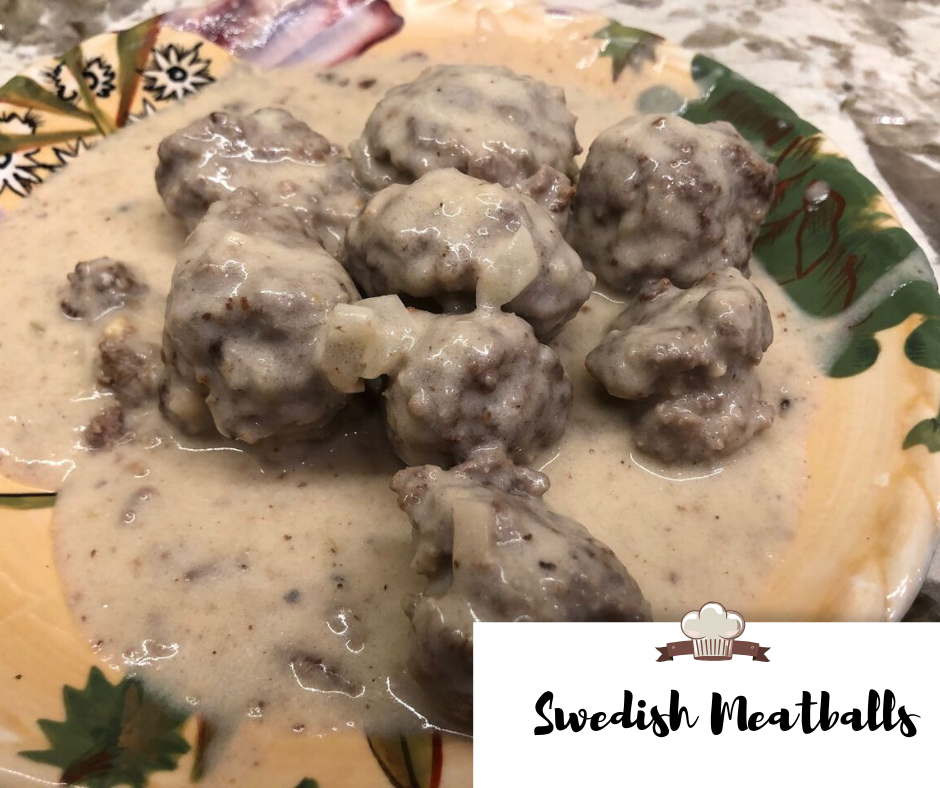 A classic of Swedish cuisine, these meatballs are bursting with flavors due to lots of ingredients and spices that give them a sweeter taste. They will be a hit at your next dinner!
Active Time: 25 min – Start to Finish: 50 min
Ingredients:
3 garlic cloves, chopped
1 cup plain bread crumbs
2 large eggs
6 Tbs flour
1 large onion chopped
3 Tbs flour
3 Tbs ginger, skin-removed and finely chopped
Better-than-Bouillons Vegetable stock
1 cup heavy cream
Extra-virgin olive oil
Kosher Salt & black pepper
Directions
In a large bowl, add 2 cups of water then add 2 tsp Better than Bouillons stock and mix well to create a vegetable broth.
In a large pan over medium-high heat add 2 Tbs oil, onions and cook until softened, about 4-5 minutes. Add garlic and cook for 1 minute. Transfer to a bowl to cool.
In a large bowl, add the ground beef, 2 tsp salt, pinch of pepper, ginger, 2 eggs, 1 cup bread crumbs and half of the onion & garlic mixture. Mix with a fork, then use your hands to form 1" balls, and set aside on a large plate.
In a large pan, add 3 Tbs oil over medium-high heat until the oil shimmers and add half the beef meatballs to the pan, browning them on all sides and turning them every minute, about 5 minutes total. Remove and set aside.
Repeat with second half.
Drain extra cooking oil, then add flour and cook for 3 minutes, stirring constantly. Add broth, cream, 1 tsp salt and mix well until combined. Return all meatballs to pan, cover with foil and cook for 10-13 minutes until the meatballs are fully cooked (no red in the center).
Serve meatballs with gravy and enjoy!