Vegetarian Paella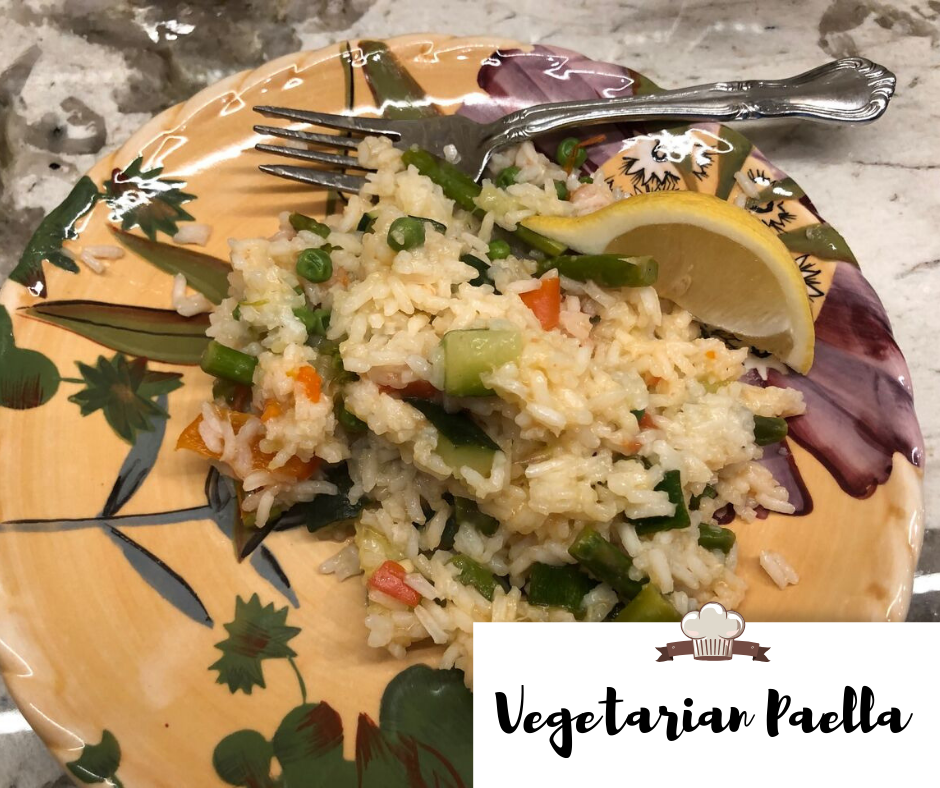 This colorful Spanish dish is a great way to get kids to eat a variety of vegetables. Paella is a combination of different vegetables that elevates the flavors to create an iconic rice dish that warms the soul.
Active Time: 15 min – Start to Finish: 45 min

Ingredients:
3 zucchinis, chopped
1 lb asparagus, ends trimmed, cut into 2-inch pieces
1 ½ cups frozen green peas
2 cloves garlic, chopped
3 Roma tomatoes, chopped
1 red bell pepper, chopped
2 ½ cups long-grain rice, rinsed
3 Tbs Better-than-Bouillons Vegetable stock
Extra-virgin olive oil
Kosher Salt and freshly ground black pepper
Directions:
In a large bowl, add 5 cups of water then add 3 Tbs Better than Bouillons stock and mix well to create a
vegetable broth.
In a large pot, add broth and rice, then cover and bring to a boil. Reduce to a simmer and cook for 10-12
minutes until tender, but not fully cooked. This is called "par-cooked" and allows you to have rice that you can cook for a meal in a few minutes. Strain rice and place in a bowl and refrigerate for later.
When dinner time is near, heat a large pan over medium-high heat with 2 Tbs olive oil, add garlic and cook for 30 seconds. Add the bell pepper, asparagus, zucchinis, and tomato let cook for 5-7 minutes stirring occasionally.
Add the frozen peas, the par-cooked rice and ½ cup of water. Season with 2 tsp of salt, fresh
black pepper, cover with aluminum foil, bring to a boil and simmer for 5-8 minutes until the paella rice is cooked. Serve and enjoy!