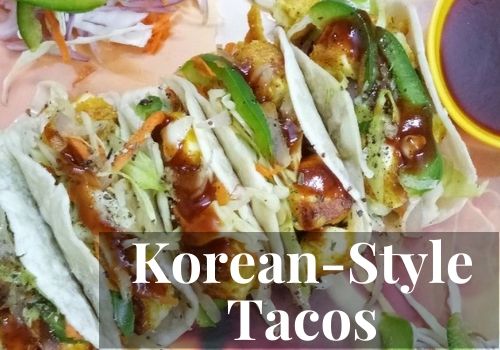 Here's a free video I made on how to make Korean-style tacos. This was the most popular recipe we made during our Winter 2020 session that was taught to over 2,000 students (pre-covid)
It's on the LIFT Enrichment Youtube channel HERE
=> Click Here to watch the video on how to make Korean-style tacos
The key is the marinade, which elevates proteins like ground beef or turkey to another level.
I also put the DELICIOUS marinade on a simple cabbage slaw in the video. It's a great way to get kids to eat cabbage which is loaded with fiber, vitamins and antioxidants.
Subscribe to the Youtube channel while you're there for special deals and offers.
Speaking of offers, our virtual cooking camp is building momentum and parents are signing up for multiple weeks!
Join one of our upcoming sessions, have your child cook 12 recipes (5 breakfast, 5 lunches and 2 desserts) and develop culinary confidence for life. Camp start dates: 7/20, 7/27, 8/3 and 8/10 and the themes include: Mangia Italiano, Cooking Around The World and Food Network Favorites
Join today at www.VirtualCookingCamp.com