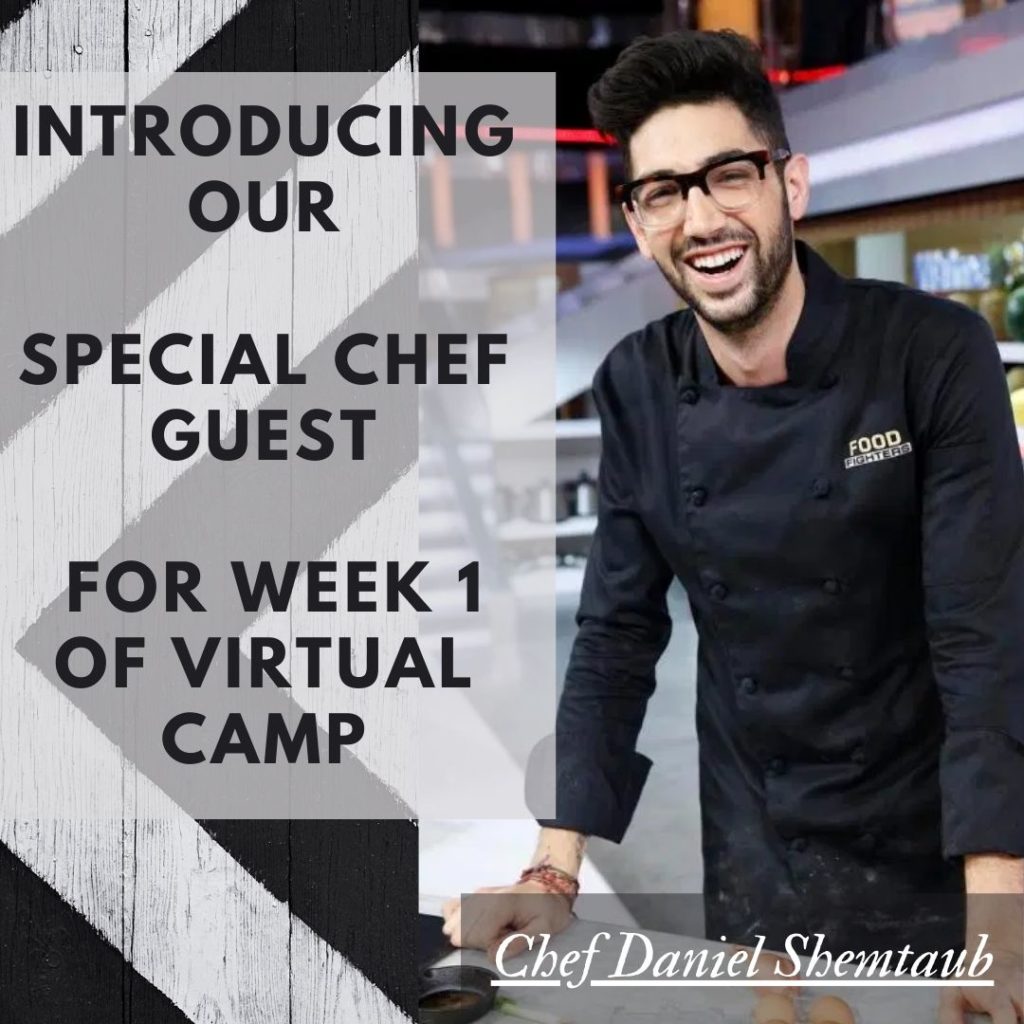 One element about a virtual cooking camp that is very different than regular camps is that we can bring in special guests.
For Week 1 that starts June 15, the theme is "Mangia Italiano" and we will be having a special guest so that campers can meet an executive Chef in the food industry.
Our first guest is…. Chef Daniel Shemtaub!
Chef Daniel is the owner of the restaurants "TLT" (delicious fast-casual Modern California/Mexican cuisine) in Westwood and Irvine, "Hatch Yakitori" (gourmet Japanese restaurant specializing in grilled skewers) in downtown Los Angeles and The Lime Truck which provides excellent catering across So Cal. He also owns Snibbs, a shoe company with footwear designed for professionals, like chefs and doctors, that are on their feet all day.
He also won Season 2 of the "Great Food Truck Race" in 2011.
Dan is also my business mentor and friend, who has a lot of experience running companies with over 100+ employees.
He's joining us for a LIVE interview with all attendees of the Mangia Italiano week.
If your kids could ask a restaurant chef anything, what would they ask?
Would they like to know what it's like to run multiple restaurants with a variety of cuisines?
Would they be curious to know what life is like during this pandemic and providing food (and shoes!) for doctors and hospital workers?
This is a really special opportunity, and we aim to have a new guest in the restaurant / chef industry join us for each week.
If you want your kids to develop their culinary knowledge, learn about health, have fun AND meet Chef Dan. Join us at the link below.
=> Enroll Today for Virtual Cooking Camp – Week 1 – Mangia Italiano