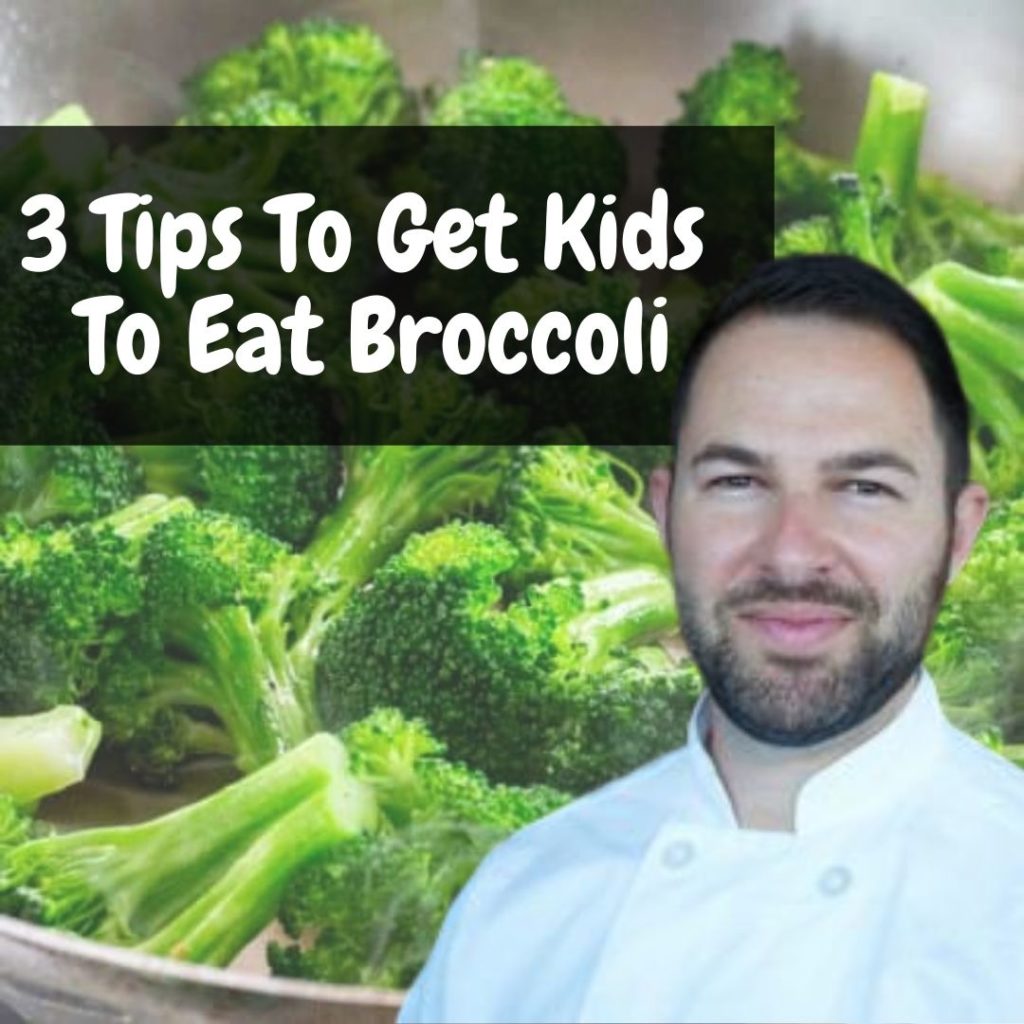 The one vegetable that parents tell me they want their kids to eat more of is… broccoli. I don't know why broccoli is high up on that list, but here are some ways to get kids to eat it!
Broccoli is typically served raw or overcooked. If you have a tray of raw veggies and dip, youll find carrots and cucumbers and cherry tomatoes get eaten…but broccoli typically doesn't because it can be a bit chalky and bland…even with ranch dressing.
Some kids experience boiled broccoli…which can easily become soggy and unappealling.
Here are three proven ways we get kids to eat broccoli
Make it into a salad. Check out this link to our Broccoli Slaw recipe (served with Grilled Cheese). The dressing packs a lot of flavor and if you let it sit with the broccoli for 30 minutes before serving, it softens the raw crunch of broccoli just a bit..but not too much. Here's a link to our Broccoli slaw recipe on youtube.
Roast broccoli. It's so easy and I wonder why more people don't do this! Heat up an oven to 400 F and chop the broccoli into florets. Put them on a baking trey with olive oil, salt and pepper. Be sure the broccoli isn't clumped together so it can roast properly. Bake for 35-45 minutes until crispy. I usually don't even flip them…as they tend to roast really well on their own. Usually 2 large heads of broccoli fit on one tray. Finish with fresh lemon and herbs…if you've go them on hand.
Mix broccoli into mac and cheese. Yep, we do this in our famous Veggie Mac and Cheese dish and kids DON'T mind it at all! When you cook pasta, throw in the broccoli during the last few minutes. Finish the noodles and veggies in a delicious and homemade cheddar sauce and enjoy!
If you can't get your kids to eat broccoli, invest in a cooking camp to HELP your kids develop culinary sills for life and a love for vegetables! Each week has LIMITED sign ups. Join at www.virtualcookingcamp.com