Q: From Sara, a parent: My daughter Melanie has a sugar intake that's too high. What can I do to make it less?

A: Sara, I FEEL for you. I am a sugar FIEND and it's taken a while to reduce my own cravings. I'm sure it's extra hard for Melanie during the holidays as meals like Thanksgiving and Christmas and holiday gatherings are loaded with extra sweets, pastries, cakes, pieces and chocolates.

In fact, CHOCOLATES are gifted a LOT during the holidays, so it's tricky not to have them at your house.

But, you're in luck, as what I've done to curb my own sugar cravings can also HELP you:1. Remove all BAD SUGARY items from your house.
I'll explain a few "good" sugary items in a bit, but for now you can't have junk food around the house. This can include

Ice cream, chocolate covered pretzels, candy, chocolate in any shape, sugar cereals, etc.

It's too easy for your daughter to snack on them when she has constant access to your drawers. If she complains about this then…2. Enjoy SUGARY ITEMS as "one time" experiences
This  doesn't mean you won't EVER enjoy these sweets, but instead they'll be treated as "one use" items.  

Example: I don't have a pint of ice cream in my home,, but I will enjoy one serving of ice cream at Salt & Straw, even though it's literally the same cost as a quart at the store!  BUT the quality is higher and it's just a one-time experience.

If you have a quarter of ice cream at home, you'll eat multiple servings of her, and I'm sure your daughter will as well.  But if you go get ice cream, it can be a fun bonding experience and it's just a one serving.  

Personally, I'd rather buy one really good donut from Side Car Donut (so good!) then buy a box of donuts from Vons and eat them all week. One really good donut is far more satisfying.

So what can you keep at home?

3. Have GOOD SUGARY ITEMS available.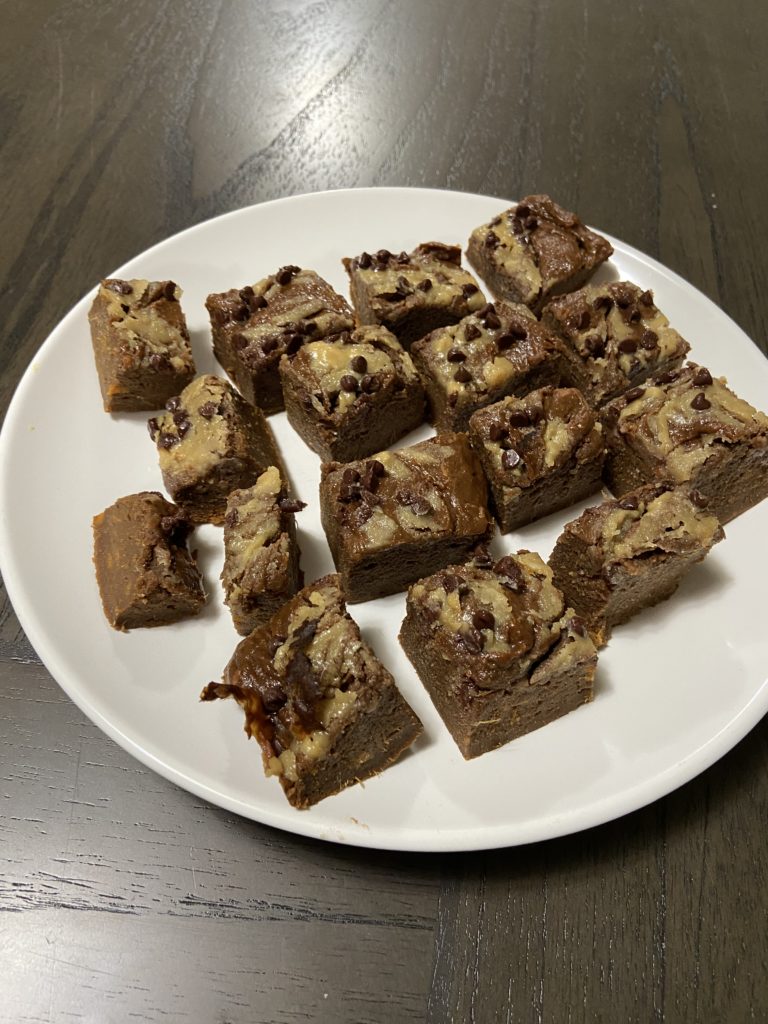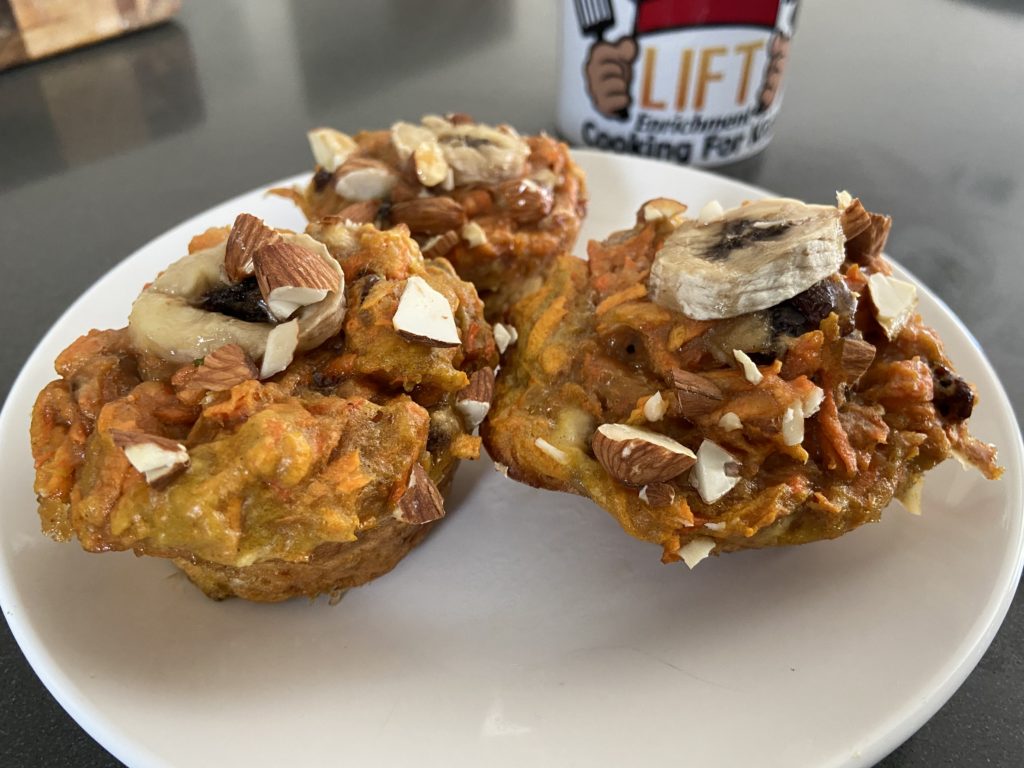 What changed the sugary game for me was having desserts that were actually PRETTY GOOD for my health.

How are they good desserts?
They are made up of mostly wholesome ingredients like sweet potatoes, banana and carrot versus lots of white flour, butter and cream
They are MOSTLY sweetened with wholesome sweeteners like pure syrup or honey versus processed white sugar. I still will add some sugar, but it'll mostly be honey or syrup or banana.
Here is my recipe for Chocolate Sweet Potato Muffins as an example.

I'll also release a recipe of mine on how to make sweet potato brownies and a healthy banana ice cream.

These are all better alternatives than eating regular muffins, brownies or ice cream. Plus your stomach feels kinda GOOD eating them, without the huge sugar rush you usually get from eating desserts.

And if you really want to reduce your child's sugar cravings TEACH THEM TO COOK. Engage in live lessons where she will learn culinary skills that will empower her to make her own desserts that are tasty AND good for her body.

Otherwise she'll grow up without knowing how to be truly independent and self-sufficient when it comes to feeding herself.

We've got 17 more spots in the Kids can Cook Inner Circle at our special price, before it goes up. Join here and join me in a gingerbreadhouse making lesson this Saturday December 12th! www.kidscancookinnercircle.com

And THAT is a dessert that will be totally worth every bite 🙂

Get Cooking,
Chef Eric Horwitz