When it's cold outside, Southern Californians like to escape to the tropics.  In LIFT Enrichment's Cooking class, we're taking the same route this Winter.
What is tropical cuisine?
Tropical cuisine stems from the flavors and tastes when you think of an island vacation.  Think of classic beach vacation spots such as Hawaii and the Caribbean Islands.  The food there use a lot of fruits like pineapple and mango, plus vegetables in creative ways like Swiss Chard and zucchini.
Fortunately, you can get all of these fresh ingredients, even during the Winter months in Southern California because of our year-round near-perfect climate and ability to import anything from anywhere at anytime.
Another Reason To Cook Tropical Cuisine?  We like the novelty.
LIFT Enrichment has been teaching kids to cook for over 7 years, which is 7 full cycles of after-school cooking during the Fall, Winter and Spring sessions.  That's 21+ sessions of cooking classes, and we have NEVER explored tropical cuisine.
As a Chef, I get excited to expand my own culinary techniques and skills, and these recipes below will soon be part of every Chef Teacher's toolkit.
What Vegetables We Will Teach (and Get Kids To Eat) This Session
Swiss Chard
Zucchini
Cabbage
Bell Peppers
Lettuce
Carrots
Cherry Tomatoes
Onion
Green Onions
Recipes Featured This Session
Zucchini Fritters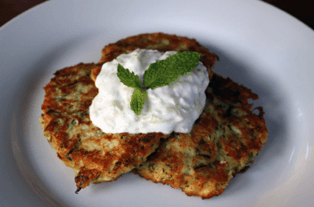 Can you turn zucchini into an appetizer kids like?  Yes, and this recipe proves it.  All you have to do is grate the zucchini then add a bit of Parmesan cheese, flour, garlic and an egg.  Then form the batter into small patties and fry in a bit of olive oil until crispy on both sides.  Top with sour cream or ketchup and enjoy.  It's a great way to sneak in some Vitamin A, C and fiber into a healthy snack.
Hawaiian Macaroni Salad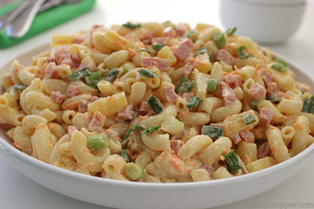 Here's a pasta dish that has everything you could want in a meal: protein, veggies, fruit and carbs.  We mix in fresh pineapple, elbow macaroni, shredded carrot and whip up a Pineapple Dressing to bring it all together.  Plus who doesn't love exploring Hawaii?
Veggie Quesadillas with Mango Salsa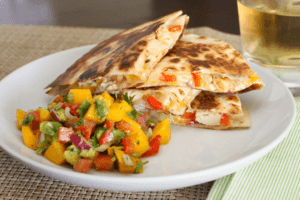 I know what you're thinking "Quesadillas, that's Mexican!"  Yes, but the star here is the fresh mango salsa.  Once kids learn to make this bright and delicious salsa they can put it on a nice piece of grilled salmon or in a wrap for lunch.  You can even put it on top of your favorite burger.   In class, we'll put it on top of a quesadilla bursting with sautéed zucchini, bell peppers and onions.
Glazed Pineapple with Vanilla Ice Cream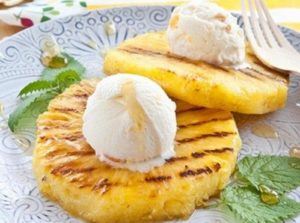 We can never have too much pineapple.  It's a beautiful fruit that if you glaze with a touch of butter, sugar and cinnamon makes a truly special dessert (that has a ton of Vitamins!)  Scoop some ice cream on top and call it a day
Jamaican-Style Collard Greens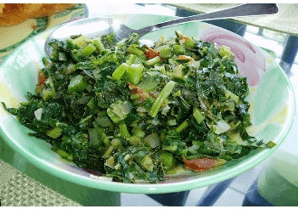 Right after a sweet treat for our students, we dive right back into vegetables, in this case cooking Swiss Chard.  We will teach kids about healthy fats, like coconut oil, and how to transform the bitter taste of collard greens into a flavorful veggie side.
Jerk Chicken / Tofu Skewers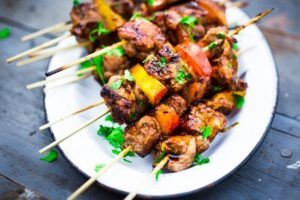 When I think of my favorite Jamaican restaurant in Culver City, I think of their delicious Jerk chicken.  We will teach the kids the flavors that make up Jerk chicken (or tofu for vegetarian) without it being too spicy.  These skewers are a fun and easy entree to serve your family.
Cuban Black Bean Soup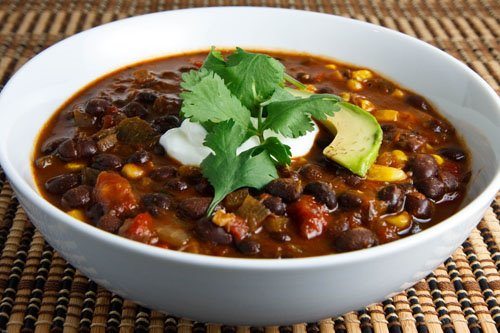 You can't forget it's still Winter here in So Cal, and a good soup warms the stomach and the soul.  This fiber and protein-packed soup brings our students to the island of Cuba to study that country's food and culture.
Caribbean Curry with Rice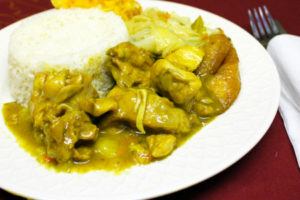 The best way to feed a crowd?  Make a dish you can make in bulk!  This curry with makes a quick and healthy weeknight dinner.  Plus leftovers the next day will be even tastiers as the flavors improve overnight.
Aloha Lettuce-Wrapped Burgers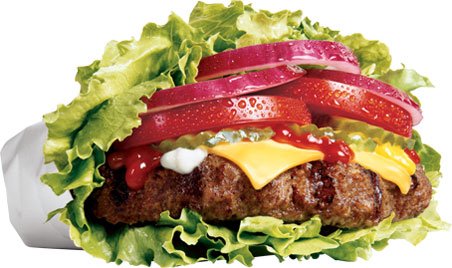 The lettuce wrap is underappreciated, so we bring it to the forefront with this tasty dish.  It's a great low-carb way to make a feast the family will love.
Fried Plantains with Chocolate Sauce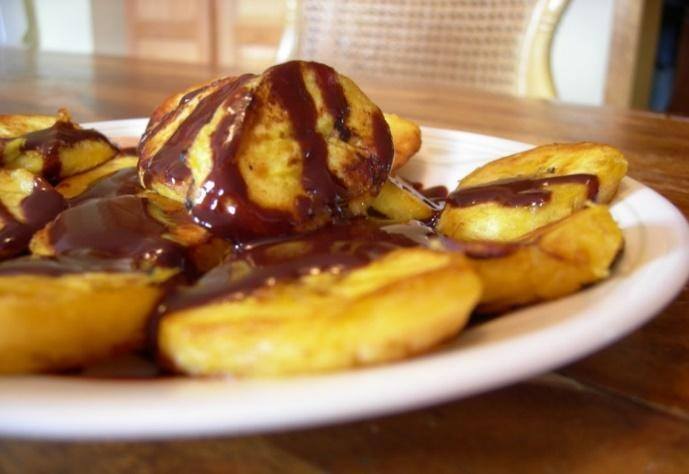 Can you make bananas into a dessert?  Yes, you can and this tasty kid-friendly dessert is loaded with Potassium to keep young bones strong.  It's the perfect finish to an exotic meal.
I'm hungry just writing this post😊
To join our Tropical Cooking class at your school, go here while there's still space.