Hi parents,
I've got a healthy and quick recipe that you're going to be able to cook WITH your kids in under 15 minutes.
It's Egg Fried Rice and we're going to load it with veggies and lean protein (cooked chicken).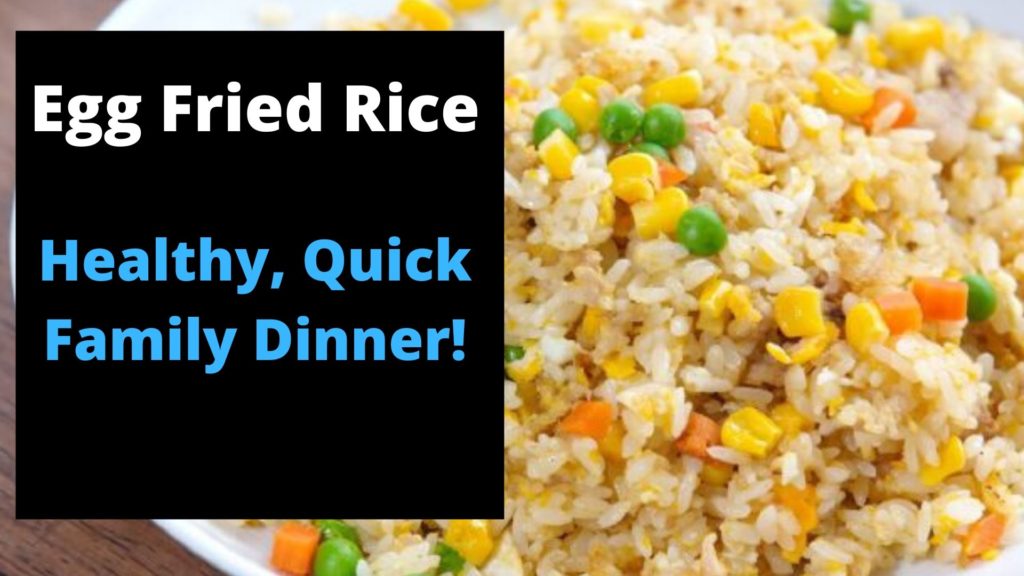 With the rice pre-made (day old is ideal) and the chicken cooked in advance, you're chopping veggies, quickly stir frying and presenting a wonderful meal!
(We're also making this in our Friday livestream at 11am! Here's the link)
Recipe: Egg Fried Rice
Serves: Family of 4
Ingredients
4 cups cooked Jasmine or long-grain rice, one day old
3 garlic cloves, chopped
1 Tbs ginger, chopped
1 red bell pepper, chopped
1 cup sugar snap peas, thinly sliced
½ onion, chopped
6 eggs, beaten
3 green onions, thinly sliced, white and green separated
1 cup frozen peas, thawed
2 cups cooked lean protein, chopped (chicken breast, pork chop, tofu, steak etc)
For The Sauce:
3 Tbs soy sauce
1 Tbs fish sauce (optional)
2 tsp sesame oil
1 Tbs rice wine vinegar
Vegetable Oil
Salt and pepper
Parent Prep:
-Cook rice the day before (or morning of)
-Cook your protein in advance
-Peel the ginger and chop it, same with the garlic
-Wash and slice the veggies into strips, kids can chop them into smaller pieces
Cooking With Kids: Kids can chop the veggies, beat the eggs, whisk the sauce and help a LOT during this recipe.
Directions:
Heat a large frying pan over medium-high heat, add 1 Tbs oil, eggs, pinch of salt and scramble with a wooden spoon, about 2-3 minutes. Remove to a plate.

Add 2 Tbs oil to the pan and add ginger, white part of scallion and garlic and cook for 30 seconds, stirring frequently. Add bell pepper, onion and sugar snap peas and cook for 3-4 minutes, until softened. Add rice, cooked protein, peas and stir for 2-3 minutes.
In a small bowl, whisk together the sauce ingredients.
Add the sauce and scrambled eggs to the rice and season with a pinch of salt and pepper. Stir for 2-3 minutes, then taste and adjust seasoning as needed.
Divide into 4 portions and enjoy!
I'll see YOU tomorrow (Friday) at our LIFT Enrichment cookalong LIVE stream at 11am (link)
Get Cooking,
Chef Eric
P.S. Our Kids Can Cook LIVE 5-week online enrichment class starts 4/21, and will get kids cooking and eating veggies at home. Limited to the first 20 signups, and we're 75% full. Here's the link!