From the team that helped over 20,000 students learn to cook, we NOW Have A Cooking Class Specifically Designed to Empower Adults with Culinary Confidence!
Join our healthy dinner for adult series today!
Dear friend,
If you're an adult (i.e. not a child) and you've always wanted to learn to make healthy and delicious meals in the comfort of your kitchen while getting support and guidance from a professional chef, then we have a NEW healthy dinners series for YOU.
My team and I, at LIFT Enrichment, have taken 11 years of culinary teaching experience and created a series of LIVE cooking classes taught on zoom to help you:
Develop the confidence to make healthy meals from scratch
Learn essential knife handling and chopping skills
Understand the basics of cooking such as the correct type of pan to use, what equipment is necessary and what's not and more!
Learn an efficient and fun way to prep your food for the week ahead so you have healthy dishes ready for you all week!
Have fun cooking with a group of like-minded adults who want to improve their culinary knowledge.
This 5-week series taught Wednesdays from 6:00pm-7:30pm starting in September 22 consists of the BEST and most favorite dishes that we have been teaching over the past 11 years.
They cover a variety of cultures and cuisines to ensure you get a great variety pack of culinary experiences.
These lessons will be taught by myself and my best Chef Teachers to ensure you have a fun and memorable experience each evening, whether it's cooking alongside your partner in your kitchen or solo with a glass of wine and a group of familiar faces on zoom.
My best Chefs will be teaching 3 lessons and I will teach 2. You can checkout the lesson plan below to see the exact ones.
If you can't make a lesson, that's ok! You'll get a video recording of each lesson, plus one credit per series to use in any way you'd like for a future lesson.
And we can even SHIP you the ingredients to your home (for a modest fee) so dinner for four is ready to go at the end of each 90-minute lesson.
We can take you from a complete culinary newbie to a confident home cook over the 7.5 hour series!
Plus it's a GREAT opportunity to cook with your loved one if you're at home with your partner.
Or if you're single and want to learn some impressive recipe that are guaranteed to impress the next person you date, come join!
I have personally taught these lessons and each one was a huge success.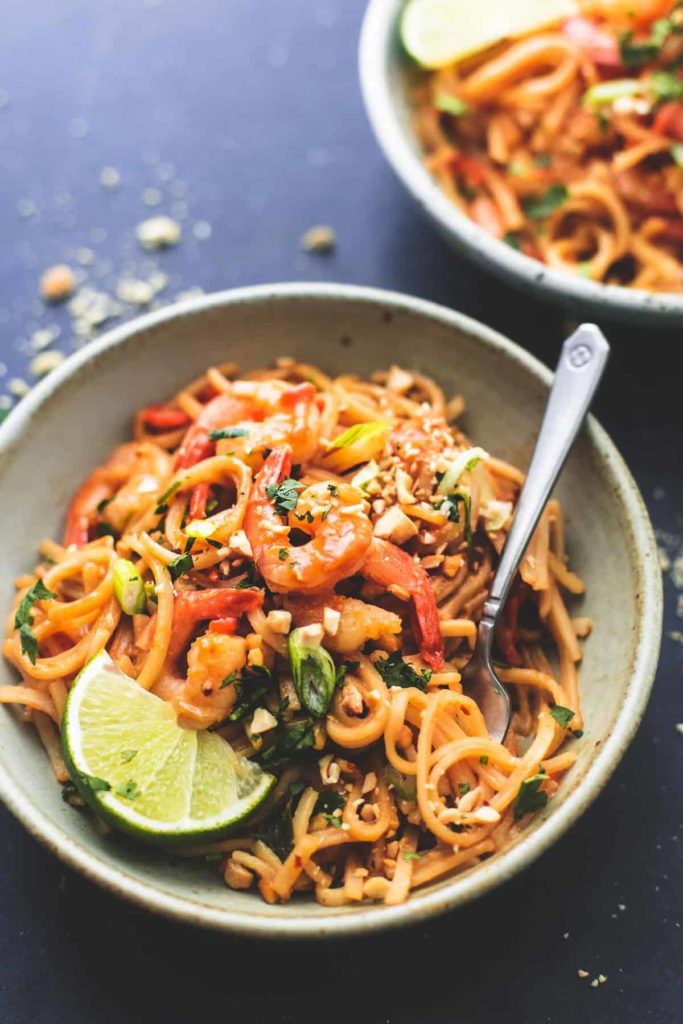 Pad Thai with Shrimp and Peanut Sauce
9/22, 6:00pm-7:30pm PST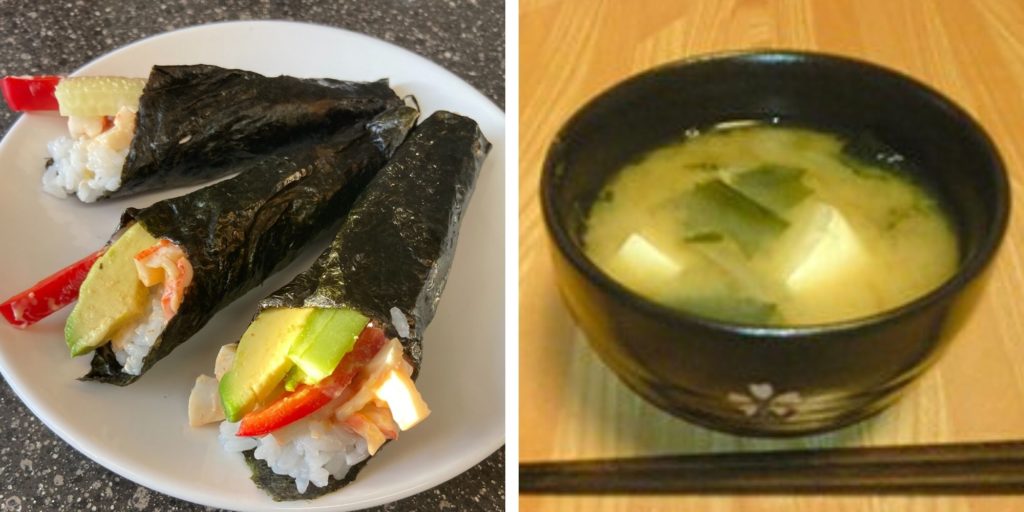 Japanese: Easy Veggie Sushi Hand Rolls with Miso Soup
9/29, 6:00pm-7:30pm PST
Chef Eric teaches!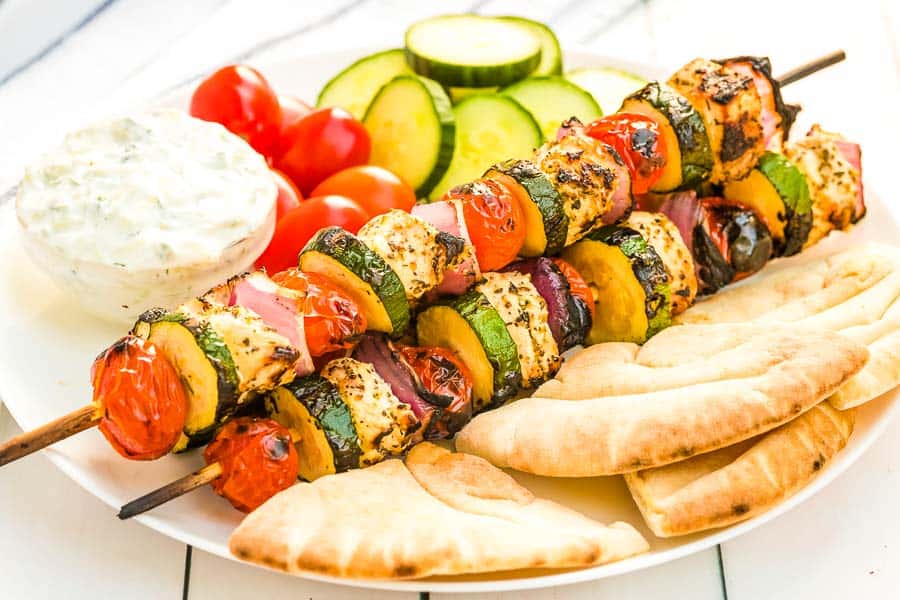 Greek: Mediterranean-Marinated Chicken and Veggie Kabobs with Hummus and Olive-Oil Rosemary PitaBread
10/6, 6:00pm-7:30pm PST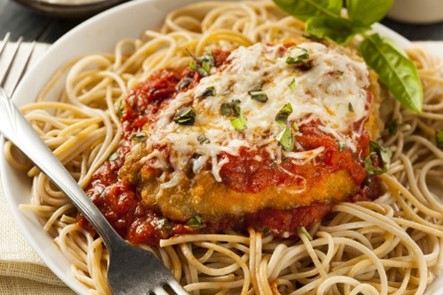 Italian: Chicken Parmesan with Spaghetti Marinara
10/13, 6:00pm-7:30pm PST
Chef Eric teaches!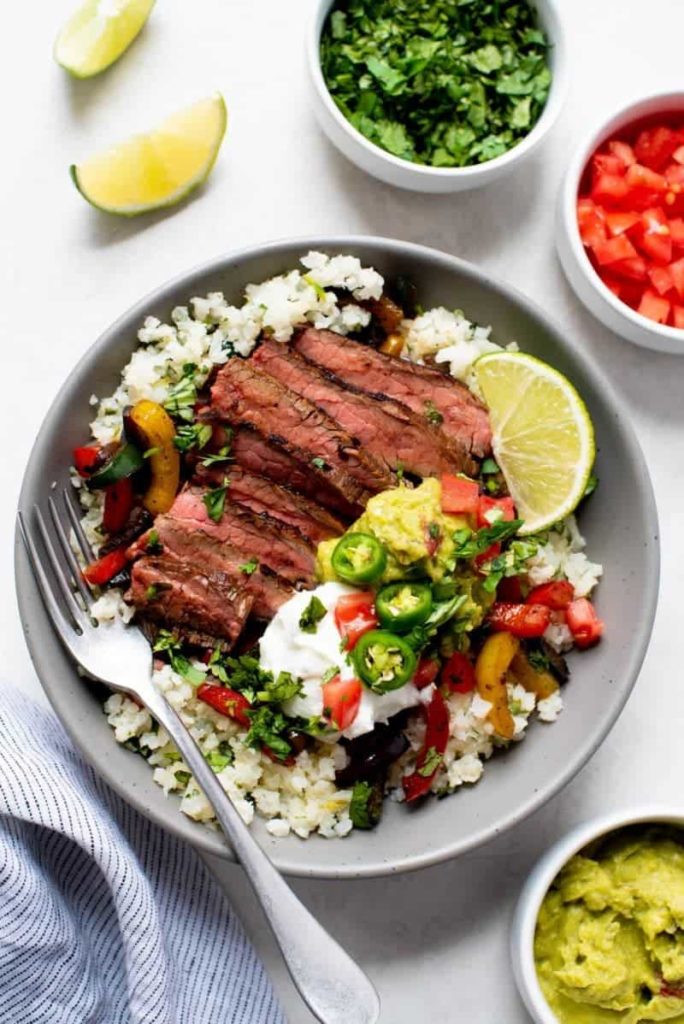 Mexican: Steak Fajitas Burrito Bowl with Cilantro-Lime Rice
10/20, 6:00pm-7:30pm PST
CLIENT TESTIMONIALS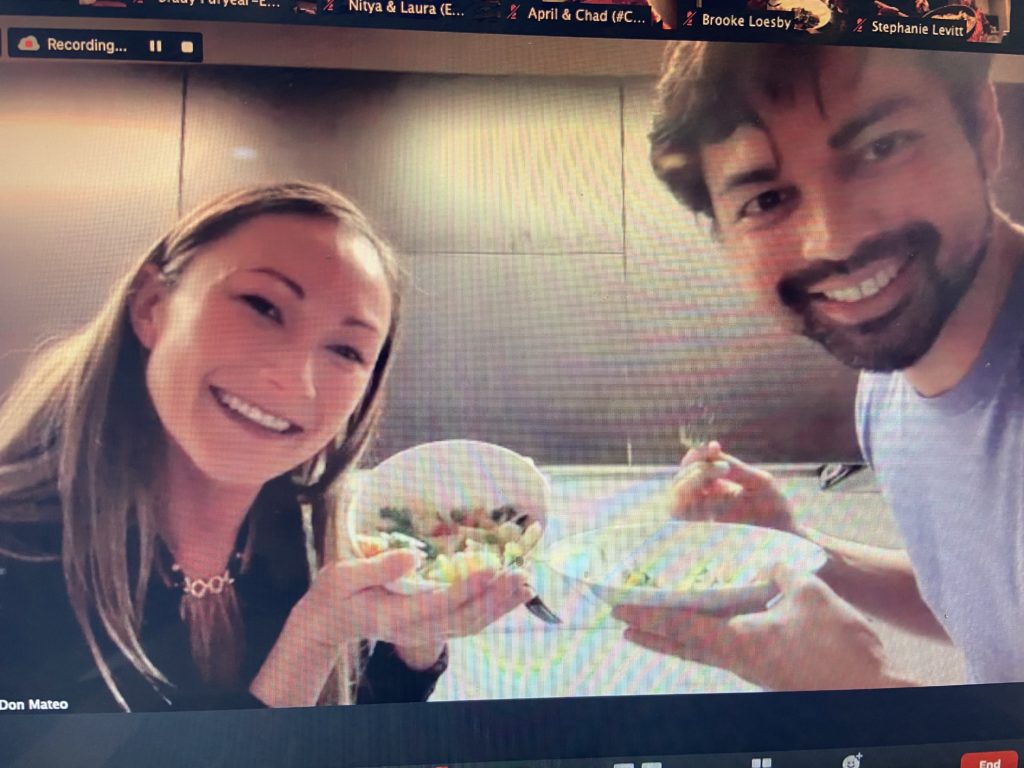 "I've been waiting for Eric to launch a cooking class for adults for ages. Eric has such a strong passion for teaching people how to cook that it's impossible NOT to want to try out new recipes. His cooking class is something my friends and I still talk about to this day. It's so much fun to learn how to cook in the comfort of your own home."
Eden Gillott
"I had a great time laughing and learning on Eric's zoom cooking class. Brenda and I shared the duties and loved our Pasta Primavera dish. Thanks for a fun memory and fantastic recipe!"
Troy Anderson
But Why Learn To Cook?
In this day of age of Doordash and Uber eats, cooking is becoming a lost art. But with the pandemic shaping things up, people are MORE excited to cook at home.
It'll save you money, because eating out is expensive
It'll save you time, because it's faster to cook a healthy meal than to order a meal and wait for it delivered…and arrive at room temperature and soggy!
It'll improve your health, because home cooked meals don't have the crazy levels of salt, butter, oil and processed ingredients like most dishes have at fast casual restaurant (i.e. Chipotle, In-n-out and more!)
It'll make you more attractive! Yep! I'm a chef, and people love that I can cook a healthy meal from scratch. You don't even need to be a professional, because just having a few key dishes under your belt will make you SHINE as you date and meet new people. Who wouldn't appreciate a delicious and home cooked meal that you made for them!
You will learn to cook WITHOUT the confusion most people have when following a recipe and they can't ask a question to anyone when they get stuck.
You will prepare meals without making a giant mess in your kitchen, as you learn the tips and tricks real chefs use to keep their culinary stations clean and organized.
You will make delicious dinners without using tons of salt, oil or butter that adds flavor but also a lot of fat.
Join our Healthy Dinner for Adult Series to learn the secrets of cooking delicious and healthy meals from home in this LIVE cooking class designed for adults. Healthy dishes this session include: Pad Thai with Shrimp, Chicken Parmesan with Spaghetti Marinara, Easy Veggie Sushi Handroll, Greek Chicken, Steak Fajita Burrito Bowl and more! Wednesdays 6:00pm-7:30pm starting 9/22 for 5 weeks, Limited to the first 12 signups. Join today at www.healthydinnerforadults.com.
Join our healthy dinner for adult series today and we'll see you in the lesson!
Sincerely,
Chef Eric Horwitz