Greek Chicken Gyro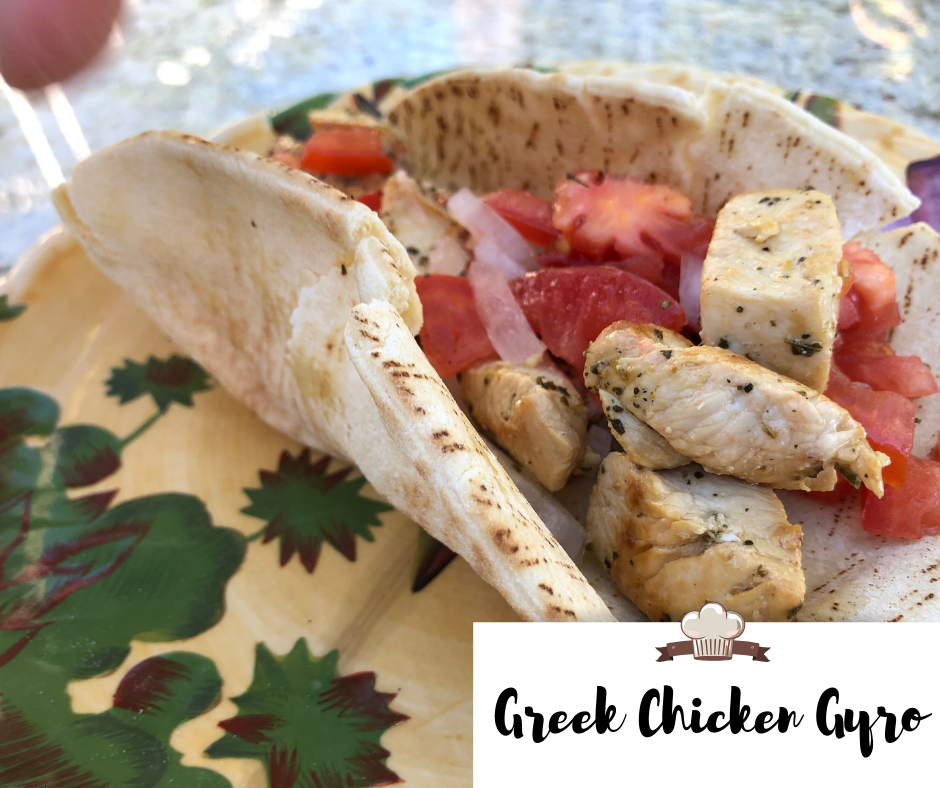 This is a classic Greek lunch on the go. It has delicious Mediterranean flavors with marinated chicken breast tucked into tasty pita bread.
Active Time: 20 min – Start to Finish: 50 min
Ingredients
2 lbs. chicken breast, skinless & boneless
2 Roma tomatoes
½ white onion
2 garlic cloves, chopped
1 lemon
dried Oregano
10 Greek pita bread
Extra-Virgin Olive Oil & Red Wine Vinegar
Kosher salt & pepper
Directions
In a large bowl mix together garlic,2 tsp oregano, 3 Tbs of olive oil, 2 Tbs red wine vinegar, 2 tsp salt and
pepper. Chop the chicken into 1" cubes and mix in with the marinade to set for 10-30 minutes (or overnight).
In a large pan over high heat add 1 Tbs olive oil, a batch of the chicken and sauté for 4-5 minutes, until the chicken is cooked through and golden brown on all sides. Do not crowd the pan and do not stir often so the chicken can brown nicely. If you do, it will release its juices and boil instead of brown. Set aside chicken in a clean bowl. Wipe pan with a paper towel and repeat 2 more times with remaining chicken. At the end add fresh lemon juice on top of the chicken.
Clean the pan with a paper towel. Over medium-high heat add 1 Tbs olive oil and place a handful of pita bread in the pan for 2-3 minutes until warmed, flipping half way. Continue with remaining pita bread.
Chop pita bread in half to open the pocket and stuff with chicken, tomato, onion, pinch of oregano and enjoy!