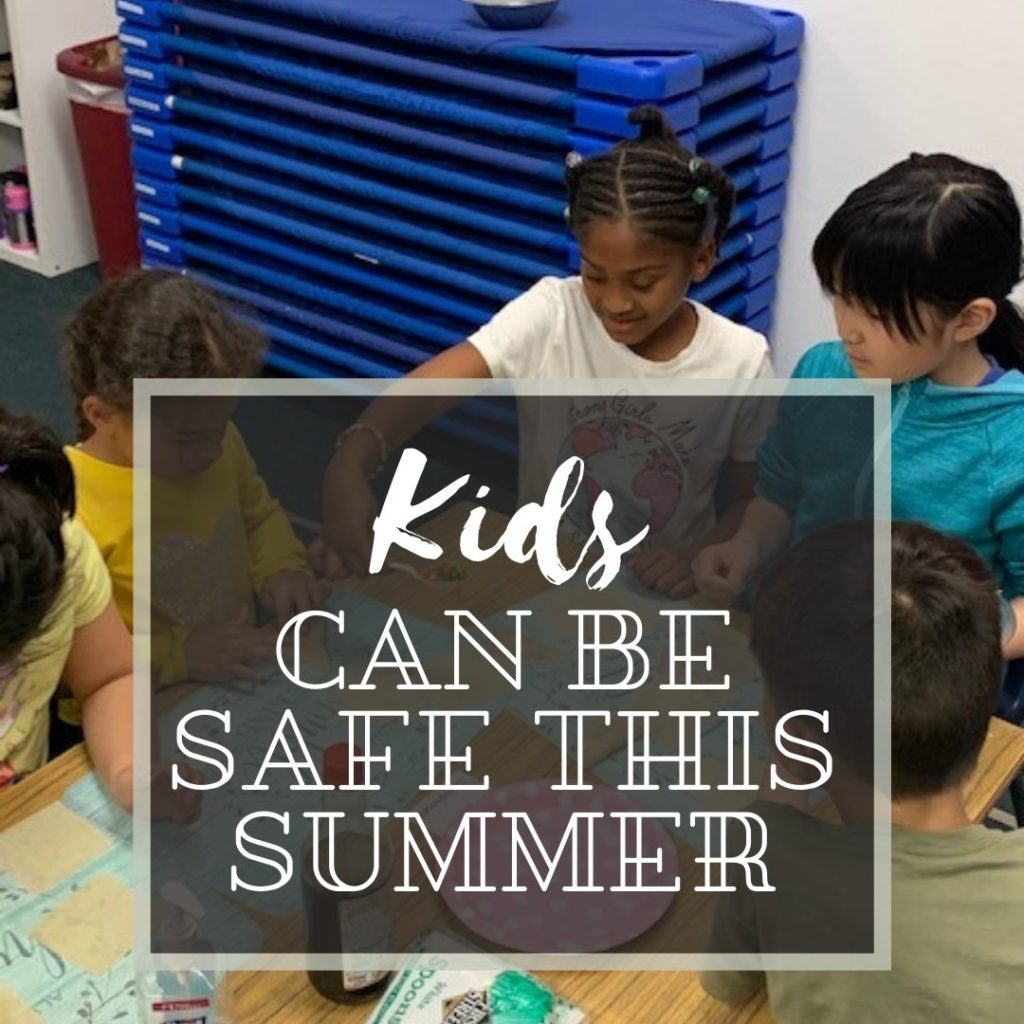 You probably don't feel comfortable putting your kids in a big day camp surrounded by tons of kids in an enclosed space.
Kids carry lots of germs, as they touch everything and don't wash their hands as often as they should!
I get it, you want them to be safe and do something fun this summer BUT day camps don't seem like the best option.
If you're going to be at home for a good amount of June, July or August, your kids need something fun and engaging to do
Most virtual camps are just an hour or two…
Or are too much time staring in front of a screen…
Or don't teach lifeskills.
I've seen camps that are half pre-recorded content and have life instruction, which don't seem worth the money.
What DOES work well is having a LIVE teacher guide your kids through a camp experience.
So if you're looking for a virtual camp but with a unique focus on cooking that includes:
Getting kids to eat more vegetables!
Improving their diet.
Expanding their palate!
Learning the life skill of learning to cook healthy meals
Creating a holistic experience by combining cooking, art, health education, exercise and learning about the food industry each week
Then join LIFT Enrichment's Virtual Cooking Summer Camp
What You Get When You Invest In Your Child's Culinary Education
We think of each day as a well-rounded camp experience. Each day includes:
Quick No-Cook Breakfast:
Our Chef Teachers showcase a speedy meal that requires no cooking so we can begin with a healthy bite and quick demo (see below for examples)
Virtual Learning:
We take kids into a restaurant, grocery store or farmer's market with a virtual tour followed by discussions about sustainability, culinary careers and more
Art Project:
Campers will engage in a fun, personalized art project, such as designing a menu with markers and paper or creating a layout of their dream restaurant.
Exercise & Movement:
Halfway through the day we take a break to shake, move, play "Chef Says" and get your kids moving and releasing energy
Health Learning:
Chefs will engage kids in a presentation and discussion on important health topics like good vs bad carbs, healthy fats, the truth behind gluten and more!
LIVE Cook Along Healthy Lunch:
The day ends with a 1-hour live cook-along with our Chef teacher making a healthy lunch from scratch. Kids can cook live (alongside a parent) OR kick back and enjoy the show so they can make the recipe later that day.
What It Is:
A virtual cooking summer camp is a half-day camp designed to help kids improve their health, eat more vegetables and cook at home.
It's 15 hours of instructions for a full week (Monday-Friday) from 9:00am-12:00pm that will keep your children engaged and entertained so that you can work, relax and go about your morning.
We do this with a kid-friendly schedule that includes a quick no-cook breakfast, art project, exercise component, educational lesson (i.e. virtual restaurant tour,) cultural learning and a live cook-along healthy lunch EACH day.
Even if your child has no experience cooking or is a picky eater, our class led by our energetic and passionate Chef Teachers will help your kids improve their culinary confidence, health and all have FUN!
We've got 9 weeks of camp and our first week 'Mangia Italiano" starts next Monday!
The last day to signup for that week is tomorrow, Saturday, June 13.
The additional 8 weeks of camp include fun weekly themes like Food Network Favorites, Cooking Around the World and American Classics.
There's a limit of 20 campers for each week and some weeks are over 60% full!
It's first come and first serve.
How To Signup
Click the link Here (link) – Then purchase the week of camp – And Fill out the form
=> Register for Virtual Cooking Camp and Get some Free Time This Summer Today