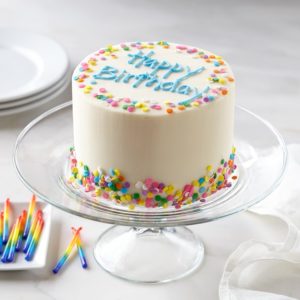 Not mine, but 
LIFT
 Enrichment's.
In February 2010, I first started my little company with a dream to create the best cooking classes for children.  Originally it was called "Cooking Italiano for Kids" because, as 
you
 may know, I'm a huge fan of all things
Italian
.  Now adays we also cover Asian, Mediterranean, American, South American, Mexican, European and Caribbean cuisines.
I am excited and proud that 
LIFT
 Enrichment has been continually growing for the last 
8
 years.  By the way, I rebranded it to 
LIFT
 Enrichment (
LIFT
 stands for "Learning Is Fun Time") in 2014.  Originally we taught half cooking and half Lego robotics class, but now it's about 90% cooking with a handful of robotics classes .  Why we taught both subjects and changed it to just cooking is a story for another day.
Here are some small business stats:
66% of all business started survive the first two years in business
50% of all business survive the first 5 years
only 33% of all business survive the first 10 years
It's the first few years that are the hardest, and I'm happy to say we have flown past that mark.  I think it's because 
LIFT
 Enrichment is a lean business.  We have an office in Culver City at Culverworks, but it's flexible, month-to-month and our full-time staff work remote most of the week.  That full-time staff for a while was just me and an Education Services Coordinator, but now it's doubled so that we have a Program Manager, bringing in new school clients and sales, and a Director of Chef Training, to shoulder the work of hiring, training and maintaining quality control as well as prepping curriculum and chef supplies.
The jump to more full-timers frees 
up
 my time to do my ONE big thing:  create new services for our clients (Health Literacy workshops and programs) and as well as marketing, sales, hiring, delegating, etc.    I love the renewed focus I can generate towards my key tasks thanks to my team.
In general, I find that in a small, boot-strapped business, 
you
're always stretching yourself a little more than 
you
 "feel" comfortable for every big move, which could be having my first full-time staff, first office, first salesperson, etc.  Then 
you
 grow the business so the revenue supports the new additions and 
you
 stretch a little farther.  Plus there are unexpected challenges every step of the way.  Three steps forward, one step back, forever
Anyway, back to the 
BIRTHDAY
.
What do 
you
 do for a 
birthday
 typically?
And now for some tasty recipes
Recipe:  
Here's a great tip for making perfectly roasted asparagus.  Preheat the baking sheet in the oven, dress the asparagus and then roast it all together.  It cooks faster and 

your

 asparagus will be a bit of crispy on the outside while still nicely "al dente" and tender on the inside. 
Perfectly Roasted Asparagus
Ingredients:  2lb asparagus, EVOO, salt and pepper.    Serves 4
Direction: 
 Preheat oven to 450F with a baking trey on the lower third of the oven.  Trim the ends of the asparagus.  Mix in a bowl with 3 Tbs olive oil and season with salt and pepper.  Carefully, open the oven, pull out the tray and lay your asparagus on a single layer.  Roast for 8-10 minutes until cooked through.  Remove to a plate, drizzle with a bit of olive oil and serve immediately.  Optionally, add fresh lemon juice or a bit of grated Parmesan cheese at the end.  Also, this should be the last thing 
you
 do before serving because it's at its best right out of the oven.
Also, I always serve it with this healthy Linguine with Shrimp and Spinach.  Sooooo goooooddd.  They balance each other because one cooks in the oven while the pasta cooks on the stovetop
Linguine with Shrimp and Spinach
Ingredients:  
1lb whole wheat linguine or spaghetti (trust me, it'll taste good even  if 
you
're not used to whole or durum wheat pasta with extra fiber!)  1lb- 1 1/2 lb medium-size shrimp, shell removed, 3 garlic cloves chopped, 3 large handfuls (about 8 oz) spinach leaves (get the fresh stuff ideally, as it's tastier than the pre-washed kind in the bag kind, which will still work in a pinch), 1/4 cup Italian parsley chopped, 10 cherry tomatoes halved, 1 lemon (zest and juice), Optional:  1 tsp red pepper flakes or 1 jalapeno or red pepper deseeded and chopped,  EVOO
Direction:  
Prep all of your ingredients in bowls while 
you
 bring a large pot of water to a boil seasoned with 2 spoonfuls salt.  When 
you
're ready, add the pasta to the pot  and heat a large pan on medium heat with 3 Tbs olive oil.  Add the garlic and red pepper or fresh peppers and cook for 1 minute, stirring frequently.  Add the shrimp, season with salt and pepper and cook for 2 minutes, flip and continue cooking for 2 minutes.  Add the spinach and cook for 1 minute, as it will shrink rapidly.   Drain your cooked pasta and add it to the shrimp mixture with lemon zest, most of the parsley, cherry tomatoes and a big pinch of salt and pepper.  Stir for 1 minute, taste and adjust seasoning as needed.  Finish with a bit of fresh lemon juice and remove to a plate.  Garnish with parsley and serve!
Fun fact:
 In Italy it's nearly a sin to mix cheese and seafood, especially in Southern Italy like Naples and Sicily.  This is why this recipe doesn't end with Parmesan cheese, unlike most pasta dishes.  Even a seafood pizza served in Sicily will only have tomato sauce, herbs and garlic with no cheese.  It kinda makes sense because cheese can overpower the more subtle flavors of seafood.  Still, serve it the way 
you
 like it 🙂
Speaking of delicious pasta and Italian food.
The theme for our spring classes is Italian!
But don't wait!  At most schools our classes fill up quickly.
Best,
Chef Eric Horwitz