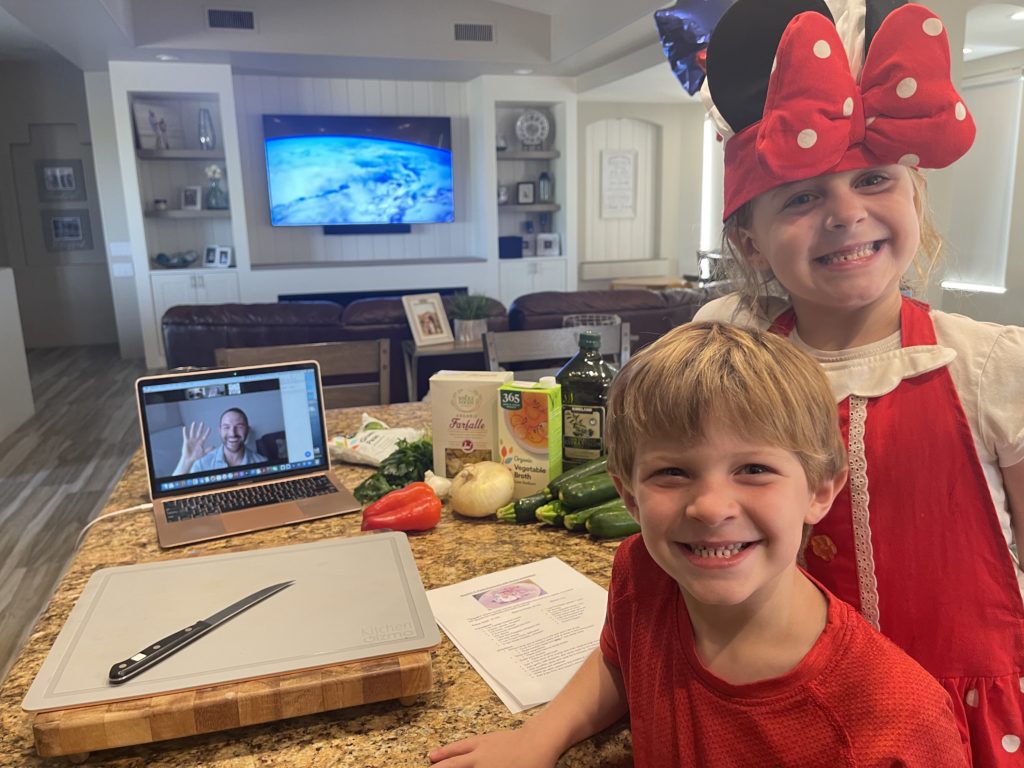 We just launched our Weeklong Summer Cooking Camp for Kids starting Aug 2
=> Get 10% off with code "CAMP" if you join by July 26
It's a weeklong camp, Monday-Thursday made of 90-minute lessons designed for kids to be able to cook on their own to make DELICIOUS and healthy meals.
Lessons include:
Cooking Around The World
Mon: Mexico: Carne Asada with Cilantro-Lime Marinade, Guacamole and Fajita Veggies
Tues: Chinese: Egg Fried Rice with Chicken (or Tofu) and Crispy Veggie Egg Rolls
Wed: Dessert! American: Red Velvet Cupcakes with Cream Cheese Frosting
Thurs: Greek: Homemade Pita Bread, Greek Salad and Mediterranean Beef
Mangia italiano!
Monday: Tomato-Basil Bruschetta with Mixed Green Salad and Fresh Mozzarella
Tuesday: Grilled Chicken Caesar Salad with Lemon-Parmesan Dressing and Homemade Croutons
Wednesday: Dessert! Kid-Friendly Tiramisu with Ladyfinger Cookies & Mascarpone Cream
Thursday: Baked Meatballs with Spaghetti Marinara
If you want your kids to learn CULINARY skills to help them become confident, independent and set for the rest of their life, join today!