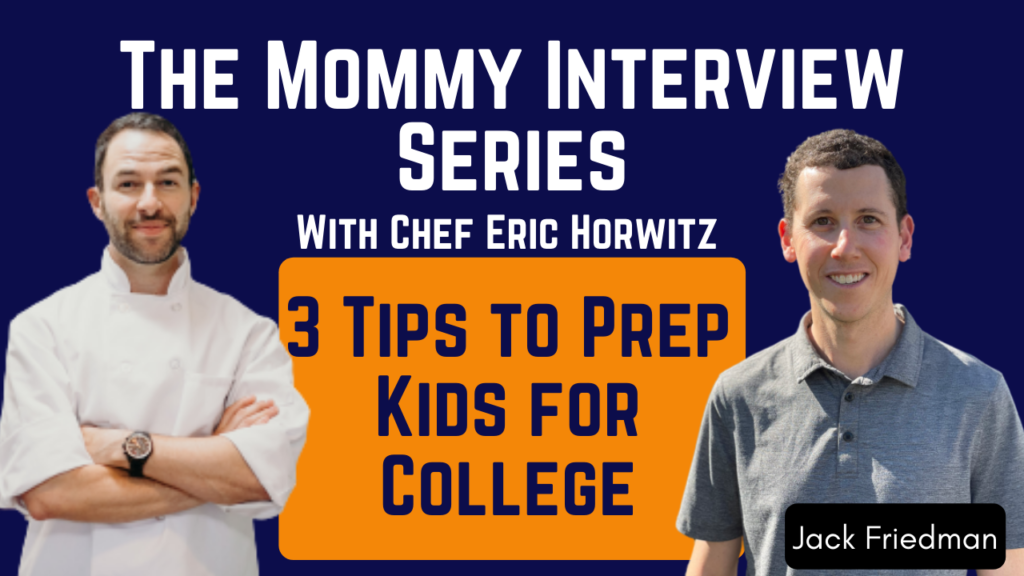 Check out this interview with Jack Friedman! Owner of Study Smart Tutors which which helps low-income first-generation students learn important life skills to succeed in college and beyond.

== > Watch my interview with Jack and learn about college prep
His company, that he founded out of his dorm room in 2010 at USC, has grown to service tens of thousands of students a year from around the world through virtual lessons with a variety of themes including STEM, college prep, life skills and…you guessed it….cooking.
I met Jack when we sat next to each other at a co-working spot in Culver City and have learned a lot from him over the years as his business has evolved and expanded. Get ready for a great interview in which Jack shares:
How he uses fresh herbs to make weeknight cooking fun and flavorful…especially vegetable side dishes!
3 tips he shares with moms on how to prep their kids for college while they're in middle school
How his business made a quit pivot to virtual to not just maintain, but also grow, during the pandemic
Thoughts on how to limit phone usage so it doesn't take over our freetime
The challenges of running a business with a remote team
Favorite weeknight meal plans…including how he puts coffee grinds on steak!
And more!
To follow Jack and his company go to Instagram: @studysmarttutors and visit www.Studysmarttutors.com

== > Watch my interview with Jack and learn about college prep
Get Cooking,
Chef Eric Horwitz