Ratatouille
Hearty and healthy, "Ratatouille" is a veggie stew made famous all over the world from an animated movie about a rat who loves to cook. In France, ratatouille is considered "peasant food," because it's easy to make and is loaded with a variety of inexpensive vegetables that provide vitamins, healthy carbohydrates and taste delicious when cooked together.
Active Time: 20 min – Start to Finish: 45 min
Ingredients
2 zucchinis, chopped
2 red bell peppers, chopped
1 green bell pepper, chopped
1 eggplant, chopped into bite-size pieces
½ onion, chopped
4 roma tomatoes, chopped
2 garlic cloves, chop
2 tsp dried oregano
¼ cup water
Extra-virgin olive oil
Kosher salt and freshly ground pepper
Directions
In a large pan, heat 3 Tbs olive oil over medium heat and sauté onions and garlic for about 3 minutes. Add zucchini, bell peppers, eggplant, oregano, 2 tsp salt and a few cracks of pepper and sauté for 5 minutes, adding the water a spoonful at a time if the pan looks dry, which happens when the vegetables absorb the olive oil.
Add tomatoes, any remaining water and cook for 1 minute. Cover and cook over low heat for 5 minutes until the vegetables are tender. Taste and adjust seasoning as needed. Serve in bowls and enjoy!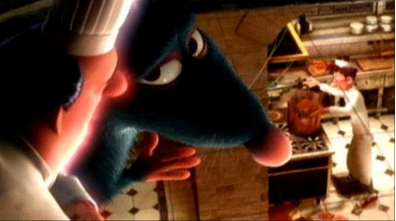 Don't forget to watch it here: https://www.youtube.com/watch?v=6szJhDhIGF0&t=29s