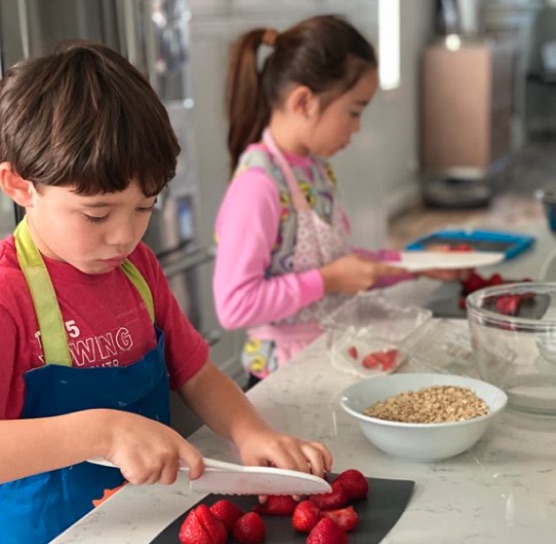 Hey parents,
Don't let this summer go by without your kids LEARNING something new.
Join our summer session of online cooking classes!
We all know what it's like to spend the summer lounging around, playing outside, enjoying movies and relaxing…but why not spend just 90 minutes of that time ONCE a week learning to make a recipe your child could make for the rest of his or her life?
Imagine if your child could make:
Sushi
Healthy burgers
Fettuccine alfredo
Chicken enchiladas
And more!
That's what we are teaching in this one-time summer series. And here are a few more perks:
If you can't make a lesson, we'll get you into one of our weekly lessons ASAP or another upcoming series
Siblings are free!
We can SHIP you the fresh ingredients each week for an additional charge to save you time and energy.
Classes are small, so each student gets individual attention as we chop, saute, mix and bake.
The last day to signup is this Monday! Reserve your spot so you don't miss out.
Put in code "SUMMER" at check out to save 10% off by July 10th.
Summer Series Details  | Ages: 7-15. |. Lessons: 6  |  Days/Times:  Wednesdays 4:00pm-5:30pm PST
Start Dates:  7/14, 7/21, 7/28, 8/4, 8/11, 8/18
Price: $180 per signup (Siblings are free!) ($162 with 10% off!) Grocery shopping add-on:  Additional $240 ($40 per lesson x 6)