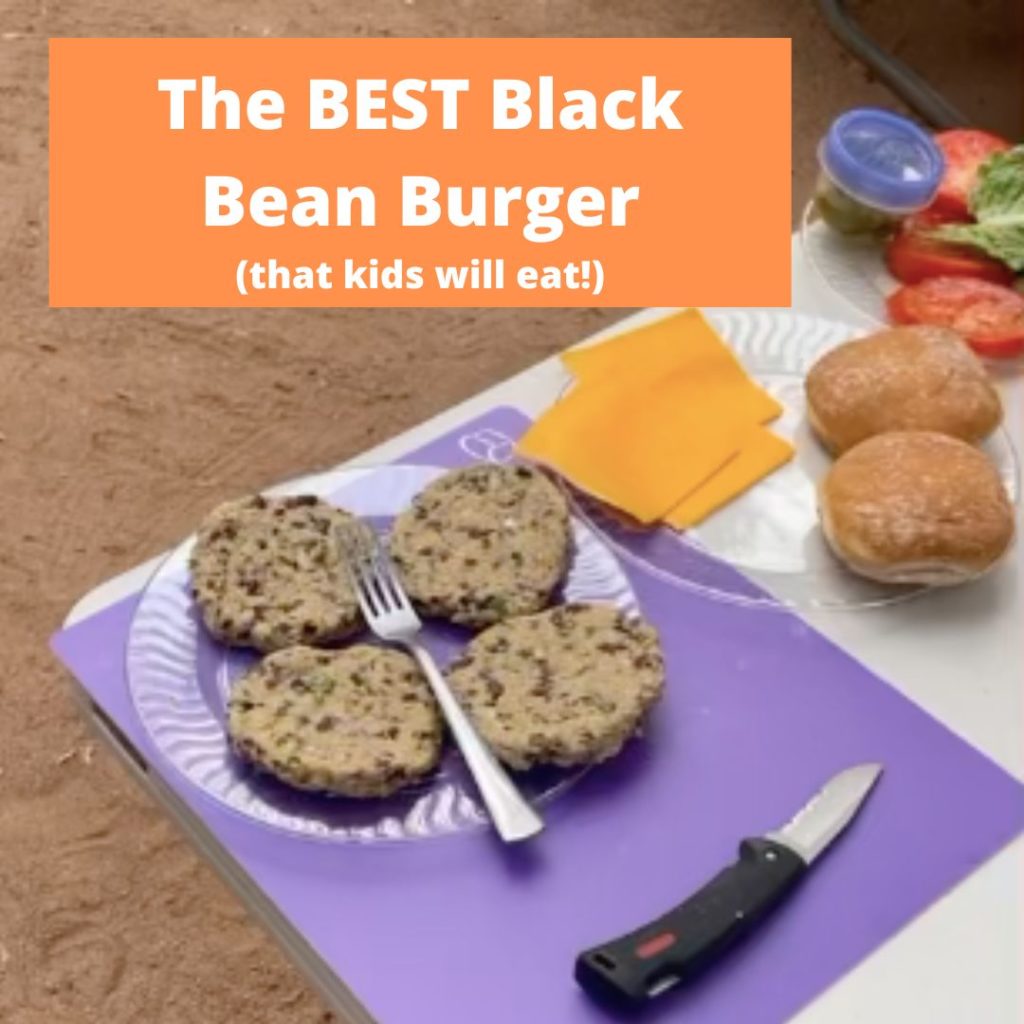 What if your after-school program could show kids how to make a "veggie" burger taste really good?
I love a burger as much as the next chef, but there's something special about making a burger made out of black beans.
It's really cool to see how a simple can of beans can turn into a delicious burger or slider.
This Fall 2022, as part of our "Healthy Cooking 101" series, one of the core recipes is our Black Bean Sliders with Cabbage Slaw.
If you'd like to bring this program to your school: Go here!
The core aspects of a good veggie patty are:
Spices! Use what you have like ground cumin, chili powder, paprika, oregano and more to add flavor.
Fresh aromatics: I love to put some chopped cilantro or chives in my patties
Use a bean combo: My burgers are half black beans and have chickpeas, but you can also add cannolini beans, pinto beans and more.
Let it rest: To make sure the patties stick together, let them rest (if you have the time!) for at least 30 minutes in the fridge in patty form.
I made these black bean burgers served with Parmesan-Truffle fries and this delicious slaw while camping up in Payson a few weekends ago. It was refreshing to be outdoors, surrounded by trees and away from the 100 degree + heat of Phoenix. Using a Coleman two-burner stove, the meal came out very well and was a hit!
If you'd like to see your students learn this recipe we can make it happen this Fall.
This summer we've been teaching
– In-person culinary workshops at Pomona USD for their summer camp (30 hours of workshops for 200 students)
– Virtual/hybrid culinary workshops at Communities in Schools of the South Plains in Texas for their summer program. (88 hours of workshops for 440 students) Basically, we ship the ingredients and the culinary kit and then they join a live zoom call with our Chef Teacher so a group of 20 kids can learn how to make our go-to recipes like the Black Bean sliders!
Wherever you are in the US, we can teach this lesson to your students.
If healthy eating is important, as well as developing a life-skill then let us know!
Eat Well,
Chef Eric
Black Bean Veggie Sliders with Cabbage Slaw

Ingredients
1 14-oz can chickpeas
1 14-oz can black beans
1 cup bread crumbs
2 carrots, grated
3 garlic cloves, chopped
3 Tbs cilantro, chopped
1 egg
1 large packet of Hawaiian sweet rolls
½ head green cabbage
3 green onions
3 Tbs sugar
Extra-virgin olive oil
Red wine vinegar
Kosher salt and black pepper
Optional Tools: Food processor

Directions
Let's get chopping! First, you're going to grate your carrots (be careful!). Next, chop garlic, cilantro, cabbage and green onions into small pieces.

Let's make the patties! If you have a food processor, you can use that, or make it buy hand. Combine the chickpeas and black beans and pulse into it's a paste. Alternatively, you can put them in a bowl smash them with a potato masher or the back of a fork. Next add bread crumbs, egg, cilantro (keep some of this for the slaw), carrot, 2 tsp salt, 1 tsp pepper, garlic and mix well. Wet your hands with water and form into small patties.

Make the slaw: Combine the cabbage, green onion, cilantro, 3 Tbs olive oil, 2 Tbs red wine vinegar, 1 tsp salt and black pepper and mix. Taste and adjust seasoning as needed.

In a large pan heat up 3 Tbs olive oil and cook the patties 6-8 minutes, flipping halfway, until nicely browned. Remove to a plate and continue with remaining patties.

To serve: In each roll add 1 patty, top with slaw and enjoy!