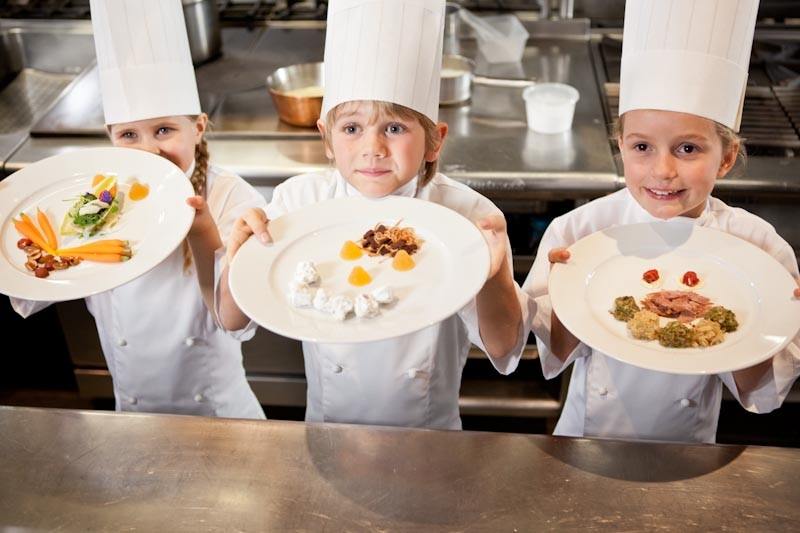 On the last lesson of our after-school Cooking class, parents and siblings are invited to what we call the "Kid Restaurant."
We create a restaurant where your kids are the waiters and chefs, serving what we made that day in class.  It's a "thank you" for joining our Cooking class and is an opportunity to get to know your Chef Teacher
Time And Day Of The Kid Restaurant
The Kid Restaurant ALWAYS takes place on the last class of the session starting the last 20 minutes of class.  If class is from 3:15pm-4:15pm, please come at 3:55pm.
Mark your calendar in advance.  If you have any questions you can reach out to us at info@liftenrichment.com or call our office at (310) 890-8704
Who Is Invited
Parents and siblings are invited to attend.  Typically each student invites a 1-3 family members.  Please don't bring in extended family because it can make the class hard to manage for the Chef Teacher.  If a full class of 14 students each brings a few parents and siblings, we might be feeding as many as 30-40 people!
What Will Happen
When you arrive your child will greet you as the Waiter/Host
Child:  "Do you have a reservation?"
Parent:  "Yes!"
Child:  "Great, let me bring you to your seat."
(Note:  You have to understand, this restaurant is VERY exclusive.  It's the only restaurant in the world where you have to have given birth or help parent the waiter/chef.)
Afterwards, you'll be seated, shown our menu (which will have only one item) and then you get to eat!
What You Will Eat
The dish will be chosen by the Chef Teacher from the recipes featured this session.  Examples of dishes include:
Pasta with vegetables, cheddar and besciamel sauce
Lettuce wraps with ground beef and soy-lime dressing
Bruschetta topped with goat cheese, sautéed kale and Parmesan
Sliders with turkey patties, lettuce, tomato and cranberry sauce
To find out exactly what you will be eating, you can ask your Chef Teacher or the office.  There will always be a vegetarian option.
If You Can't Make It
We understand how difficult it can be to join our Kid Restaurant because it's in the middle of the afternoon on a weekday.  We aim to always give advance notice to parents.
If you can't make it, your child will most likely be a bit bummed but you can mitigate this if you:
Tell them in advance. Simply say, "Hey, I can't make it because of (reason) but look forward to trying a bite of what you made at home."  That evening you can make it up to them with ice cream or something special.
Invite a nanny or other relative (i.e. grandparent or uncle/aunt). This way someone they know is attending and coming to see them.
Ask another parent to take a picture or short video of your child. This way you can vicariously experience the Kid Restaurant.
To Wrap It Up
The main thing to know is to arrive on-time as best you can as the restaurant opens during the last 20 minutes of class of the last class.
Also, take a minute to thank your Chef Teacher.  He or she has worked hard teaching your child to cook multiple dishes this session.  They appreciate the kind words.