I cooked Thanksgiving dinner for the first time in 2013.  At the time, I took up a side gig as a private chef and was hired to make the whole meal from scratch using ingredients that were organic or from a farmer's market.
It took 2 and a half full days of work to whip up the entire feast for 15 people.  The menu was challenging for one person:  Roasted Turkey, Homemade Gravy, Mashed Potatoes, Sweet Potato Casserole, Cranberry Sauce, Asparagus, Stuffing and for dessert:  Fresh Apple and Pumpkin Pies.
I survived the experience through non-stop shopping, prepping, cooking and cleaning.  The next year I promised myself to make the meal for my family, but make it much easier on me, the host.  Below are my tips to make your turkey day a lot simpler and stress free:
5.  Delegate making the side dishes, appetizers and dessert.  As much as I'd like to make a homemade pie crust and filling for apple pie, that one dish is at least 4-5 hours of work including shopping, prep, baking and cleanup.  I looked at the menu and outsourced the following dishes for my own sanity:
Chef Eric Makes:  Roasted Turkey, Gravy, Cranberry Sauce, Mashed Potatoes and Veggie.
Guests Are Individually Assigned to Make:  1-pumpkin pie, 1 chocolate pecan pie, Sweet Potato Casserole and appetizers including:  Chips and Guac, Veggies with a Greek Yogurt Dip.
My philosophy was that if I'm going to make my dishes from scratch, everyone else should also put it an hour or so of work.  However, to make things easy, I sent links for simple recipes that ANYONE could do.  And not only are they easy, but they can be done the day before which brings me to another key point.
4.  Divide Your Work Over Multiple Days  When hosting a dinner there are a lot of elements to consider, such as prepping your home accordingly and making sure your dishes come out hot and at the same time.  Doing it last minute results in a dinner where you're running around heating and serving while your guests relax and enjoy the party.
You turn around and find out the dinner is over and you've barely had a chance to  connect with your guests.  Wasn't that the whole point of this meal in the first place?
Instead, I took all the pieces of the dinner and divided it over three days:
– Monday:  Get ALL shopping done
– Tuesday:  Completely clean and prep my apartment for guests
– Wednesday:  Wash and prep the veggies, season the turkey, cook the stuffing, cranberry sauce, gravy and mashed potatoes.
– Thursday:  All I've gotta do is cook the turkey and veggies, plus reheat the other dishes.  Toast to my success and sit on the couch until guests arrive.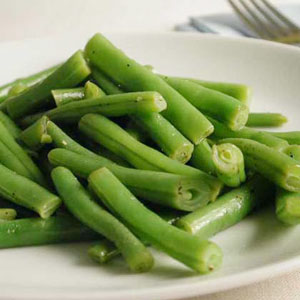 3.  Know how to prepare and reheat dishes WITHOUT losing flavor.  
The only thing you REALLY need to be sure you cook right before guests come are your turkey and vegetables.
For the veggies, I'm sticking with green beans, which I've chopped and prepped the night before.  All I have to do is cook them "al dente" in boiling salted water, drain and add extra virgin olive oil (or butter if I'm feeling naughty), salt, pepper and a squeeze of lemon.
The turkey I just have to take out of the fridge, let rest until it's room temperature and then stick in the oven.  When it's resting after it's been cooked, I'll re-heat the stuffing and sweet potato casserole.  Gravy and cranberry sauces can be heated on the stovetop.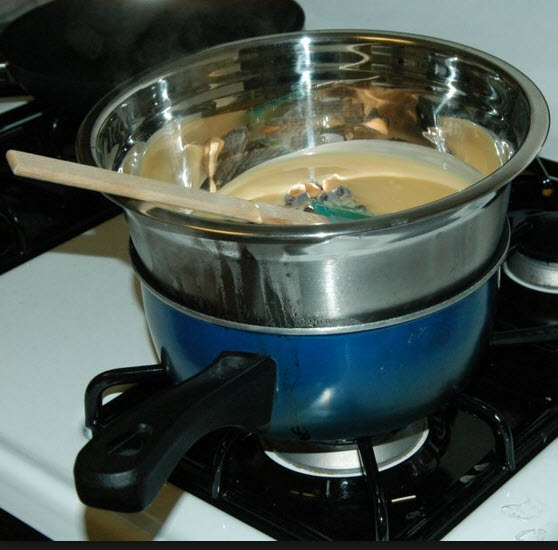 2.  The bain-marie is your friend
You might wonder…what about the mashed potatoes?  Won't they get dry if I make them a day before?
The Answer to your mashed potato prayers: Use a bain-marie to reheat them
The day before I'll make my mashed potatoes, but I'll just use a small amount of butter and half and half.  "Bain-marie" is a French term for "water bath" or  is also known as a "double boiler."  It's when you have the steam from water gently heat your ingredients so as not to scorch or overcook them.
To setup a bain-marie:  Heat 1 cup of water in a pot until simmering.  Place a metal or glass bowl on top with your mashed potatoes you made a day before and gently reheat it, stirring occasionally, for 8-10 minutes until warmed.  Now add a pat of butter and stir until creamy.  Cover with tin foil until ready to serve.
1.   A checklist is your best friend
I live and breath checklists for everything from running my business to daily activities.  Create a list of ALL your ingredients.  Now write a list of all the things you need to do beforehand and list WHEN they should be done.
On each day of my Thanksgiving prep, I note everything that must be accomplished.  With a cup of coffee or glass of vino, I tackle the list and with great, great satisfaction I will cross out each element as it's completed.
So go out and make Thanksgiving dinner with confidence!  Remember to make sure you have a good time during the meal by being appropriately prepared.
Now, if you don't mind, I need to go the market.
– Chef Eric Horwitz
Other Posts You Might Like:   Super-Easy Salmon Teriyaki with Brown Rice and Veggies
Do your kids want to learn to cook?  Check out After-School Enrichment classes
—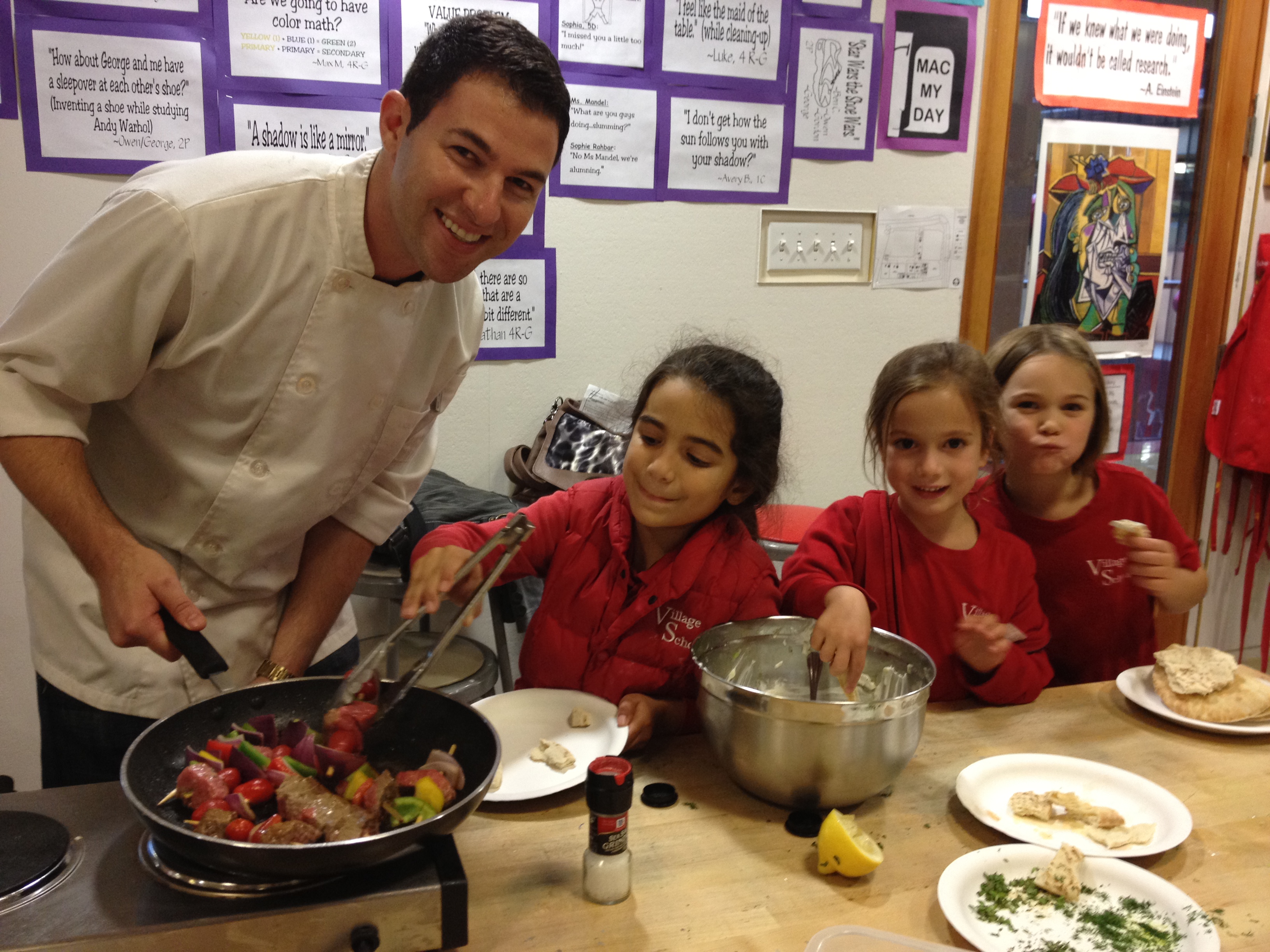 Eric Horwitz is the owner of LIFT Enrichment, which provides after-school and summer camps for kids with a focus on two things:  Cooking and Lego Robotics.  He also enjoys sharing his tips on cooking to parents.
Email:  Eric@LIFTenrichment.com, Phone: 310-890-8704