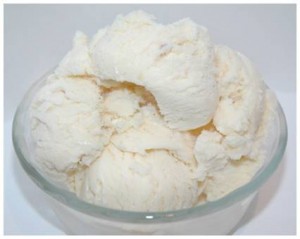 When it's hot outside, kids crave something cold and refreshing.
With temperature in LA going above 100+ degrees here are three easy recipes to make at home to beat the heat, snack on some sweet and sneak in some veggies.
1)  Make some homemade gelato ice cream
==>  Watch how we teach 2 kids how to make gelato (in 1 hour!)
5,000+ people have checked out this video because it's super simple to learn how to transform heavy cream, milk, sugar, eggs and vanilla into the freshest, tastiest gelato you've ever had.
2)  It's too hot to cook veggies, so stick with some Broccoli Slaw
3)   Fresh fruits are the way to go, so make some Mango salsa to snack on by the pool with some chips.
This week we're sending you TWO videos with  showcasing our most popular  NEW recipes of the summer.  Stay tuned
Best,
Chef Eric