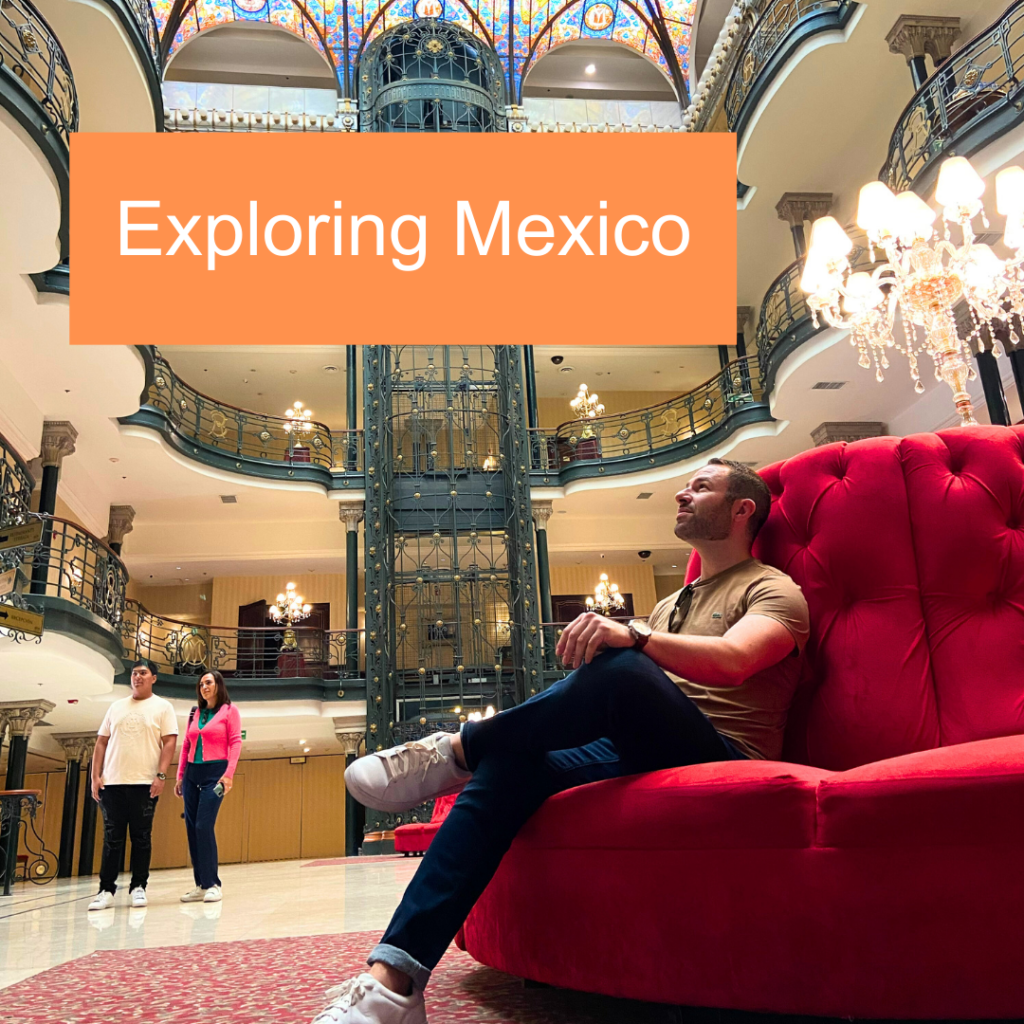 Overlooking the eighteenth story at the Hilton in downtown Mexico City, I'm in awe of how the city stretches way, way into the distance. The tall, bright "Latino Americano" tower showcases the time: 8:30 p.m. Down below, the huge orange domes of the Palacio de Bellas Artes glow next to the trees of Alameda Central Park.
My feet are tired from exploring the city.
My stomach is (still) full from one of the most delicious lunches I've ever had at Maximo, a multicourse feast for the eyes and the stomach.
I get that feeling I got when I was in Dubai … I could spend a LOT more time here to get to know the city and culture.
But first, let's go back a few days…
Thursday, May 25th, 2023
I show up at the Downtown Phoenix ASU building for a full day of business workshops with EOA (Entrepreneurs' Organization Accelerator) Arizona Chapter. A lot of my friends are congratulating me on our growth and I tell them after several hours of workshops how I have to leave to go to Guadalajara for a half work /half vacation trip.
I hop into the Uber and excitedly head to the airport…which is my fourth time heading there in the last six weeks!
My flight is quick, about two hours, and I rewatch an old favorite—500 Days of Summer—a clever, off–beat romantic comedy-drama. It hits differently, as I had first seen it in my early twenties many years ago. It has stayed the same, but I've changed a lot. It's cute and funny, but kinda sad.
My destination is Mexico and this trip has two key parts: Guadalajara and Mexico City.
I first visited Guadalajara back in September 2022 and loved it. It's a very culturally distinctive vibe, where people seem to always be moving and dancing to music. It's good food It's high-end shopping areas that look like Beverly Hills, as well as very poor areas.
On this trip, I'm meeting with a buddy who lives there and my colleague, Slava, who has worked hard to get our operations teams up and running to service hundreds of schools a week.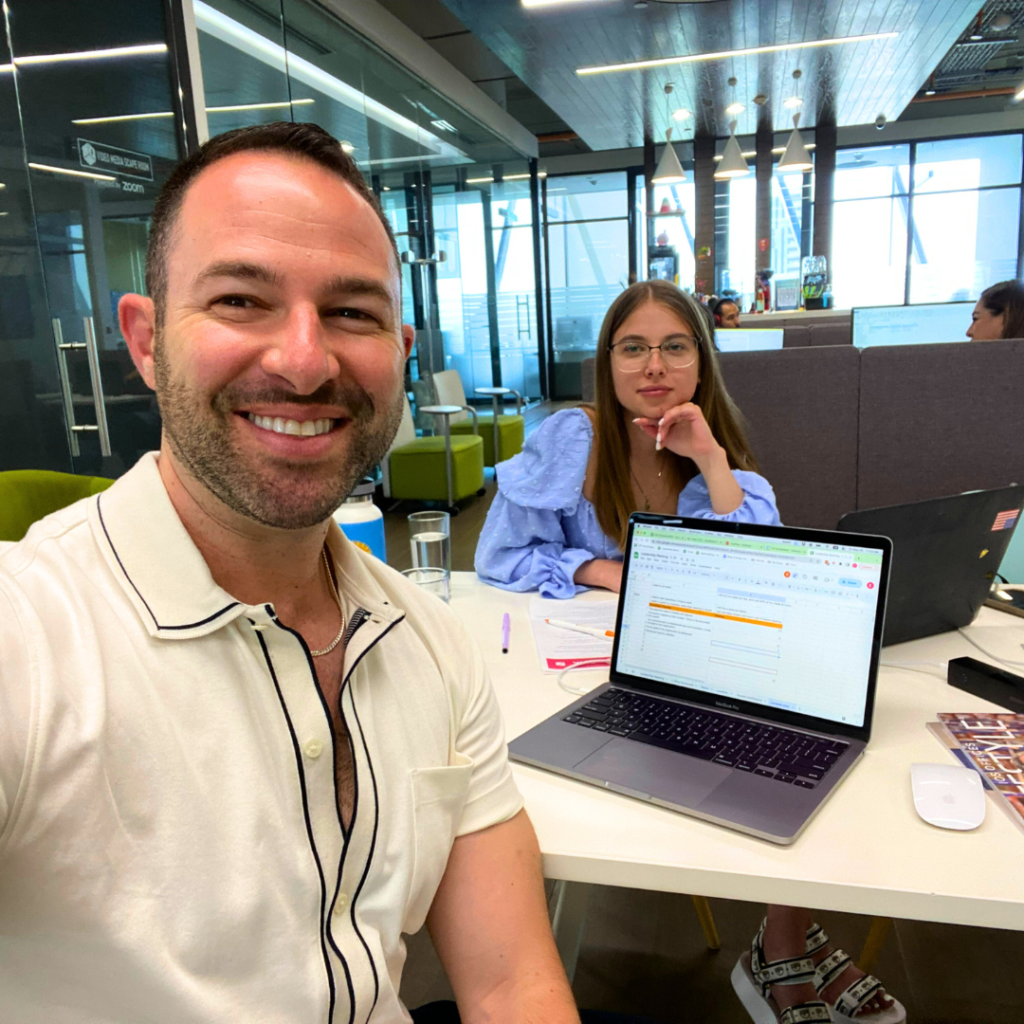 Friday, we meet at a coworking spot in the Providencia neighborhood and get to work planning summer. For the first time, we can actually chat in a conference room in person and utilize a whiteboard. We've been talking on Zoom for nine months (she lives in Ukraine) but we have an easy rapport.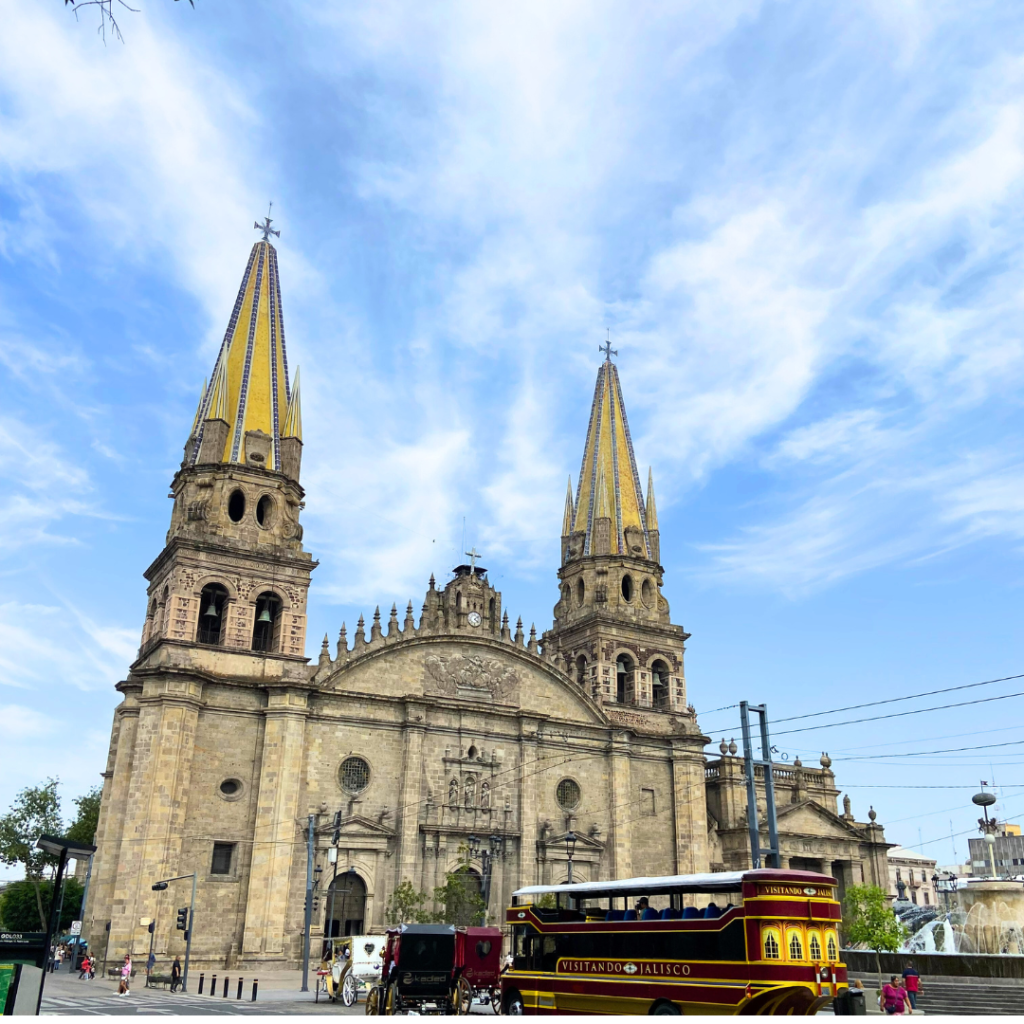 Later, we tour the famous cathedral and the area known as Plaza Andares, which is as fancy and high-end as Scottsdale.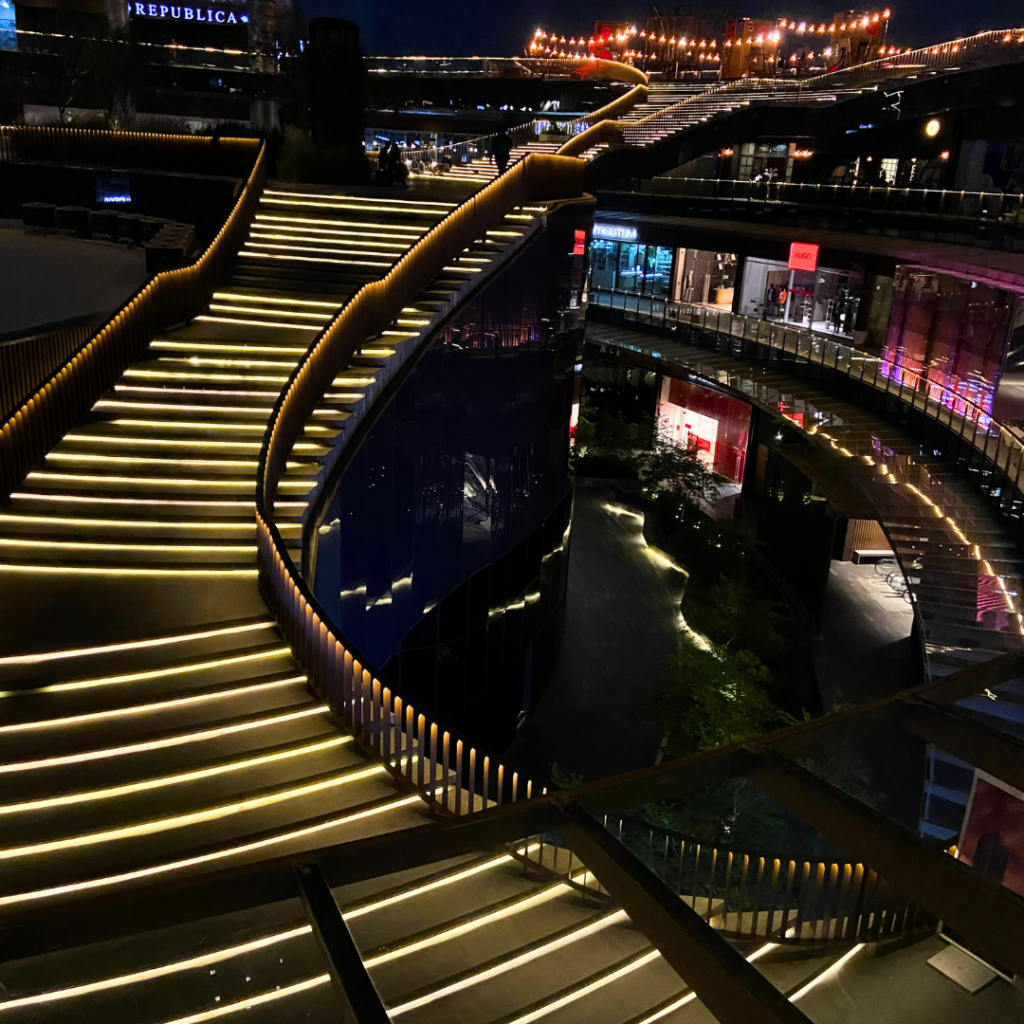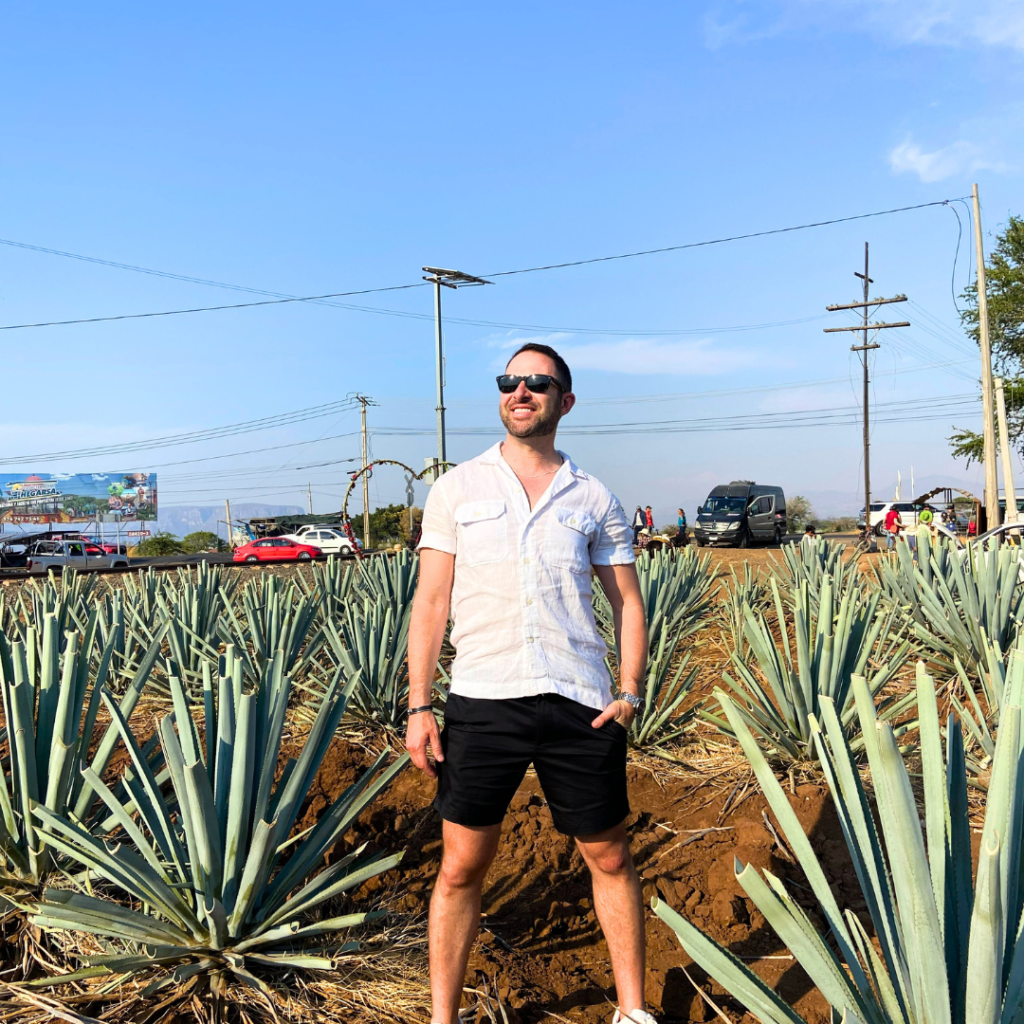 On the weekend, we check out a local mariachi and tour the city of Tequilla It's fascinating to see fields of blue from the agave plants dominate the fields and mountains.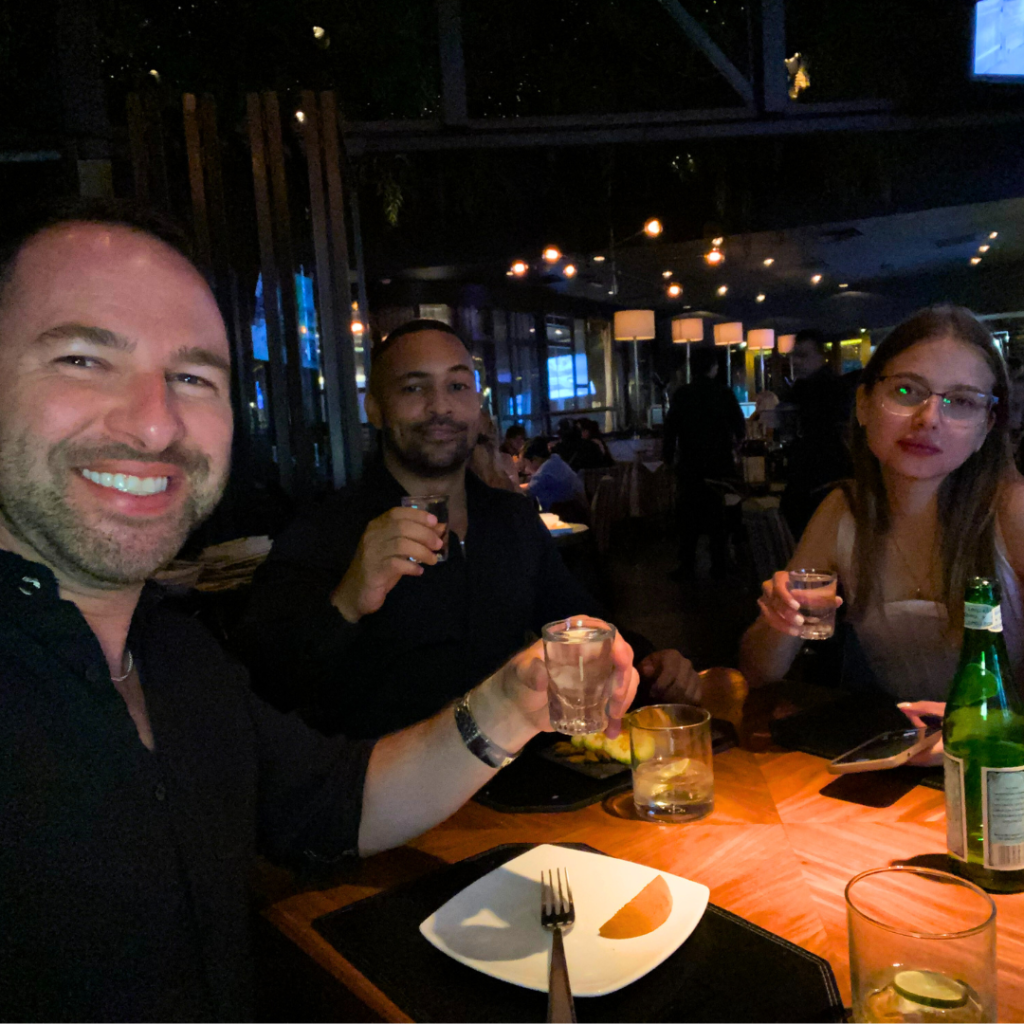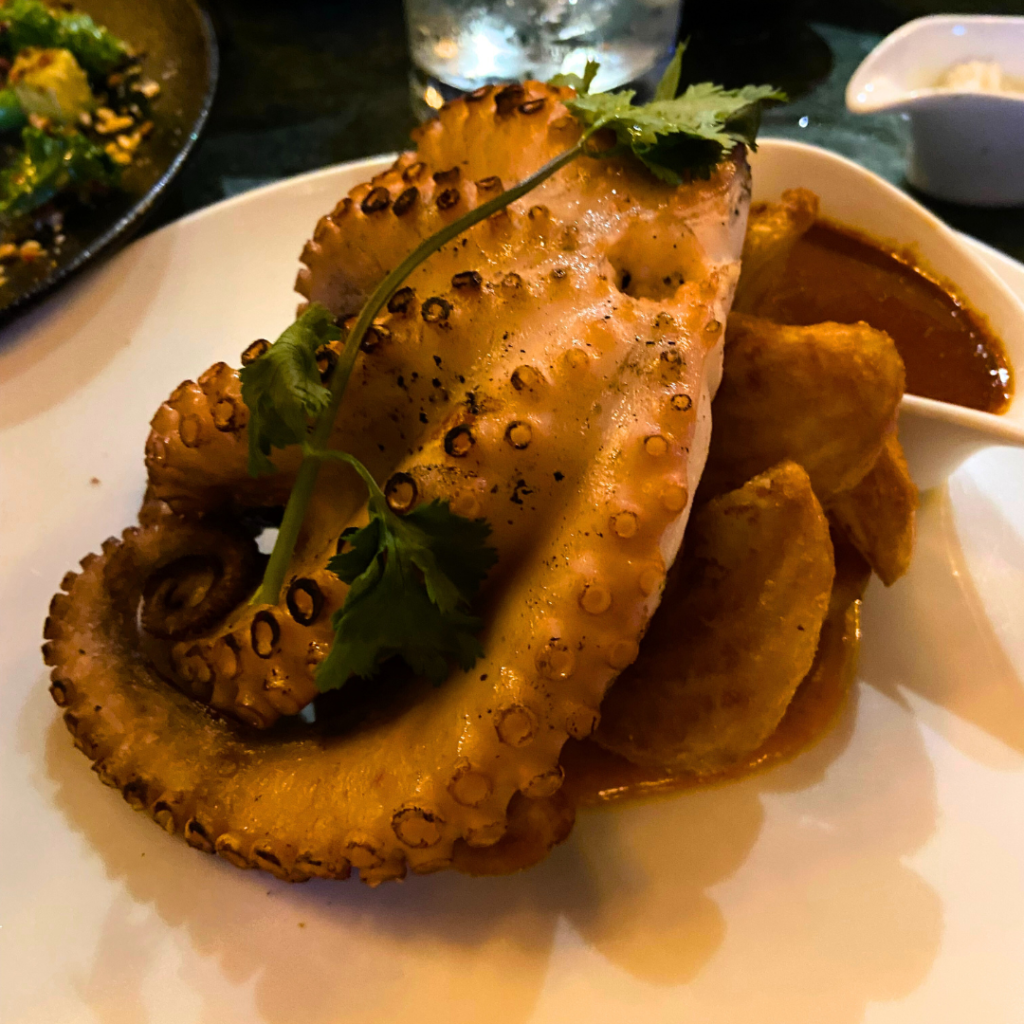 Later we meet my friend, Josh, for dinner, which included a fire-twirling demonstration in the middle of the restaurant.
By Monday, we part ways at the airport, as she joins a girlfriend for a beach trip to Cancun and I head to Mexico City.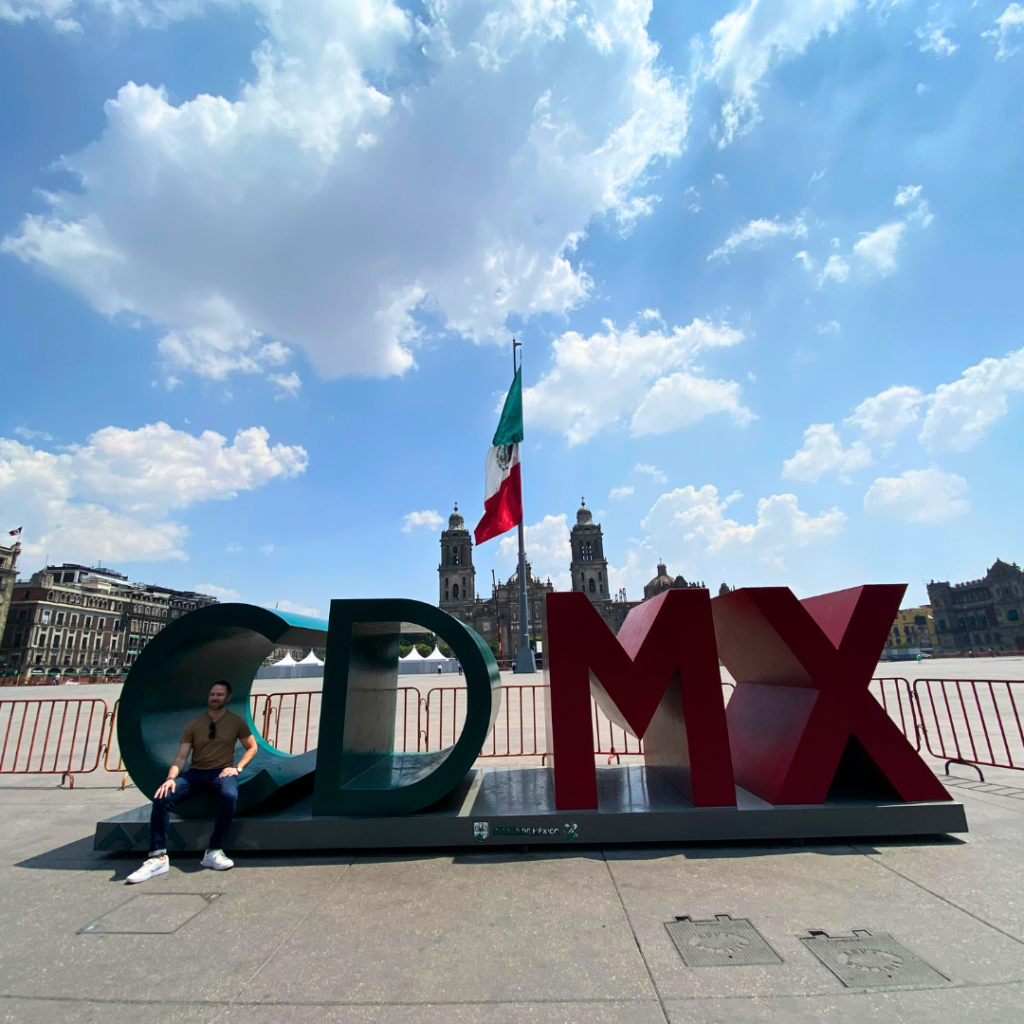 On my first night, I walk by a famous seafood restaurant and…have a very unexpected celebrity sighting.
Sitting outside is an actor I recognize from the TV show, Modern Family, because of his distinctive blonde/red hair. He is Jesse Tyler Ferguson and plays one of the gay dads named Mitchell.
How random to run into him on a Monday night, that's also Memorial Day, in Mexico City!?
Later, I end up at a beautiful restaurant called Barbero in the Roma district and have a very tasty filet with blue cheese sauce.
The next day, I met with Nicholas, my private tour guide to walk around the city.
It's a perfect sunny day and he shares how Mexico City is one of the biggest international cities in the world with twenty million inhabitants!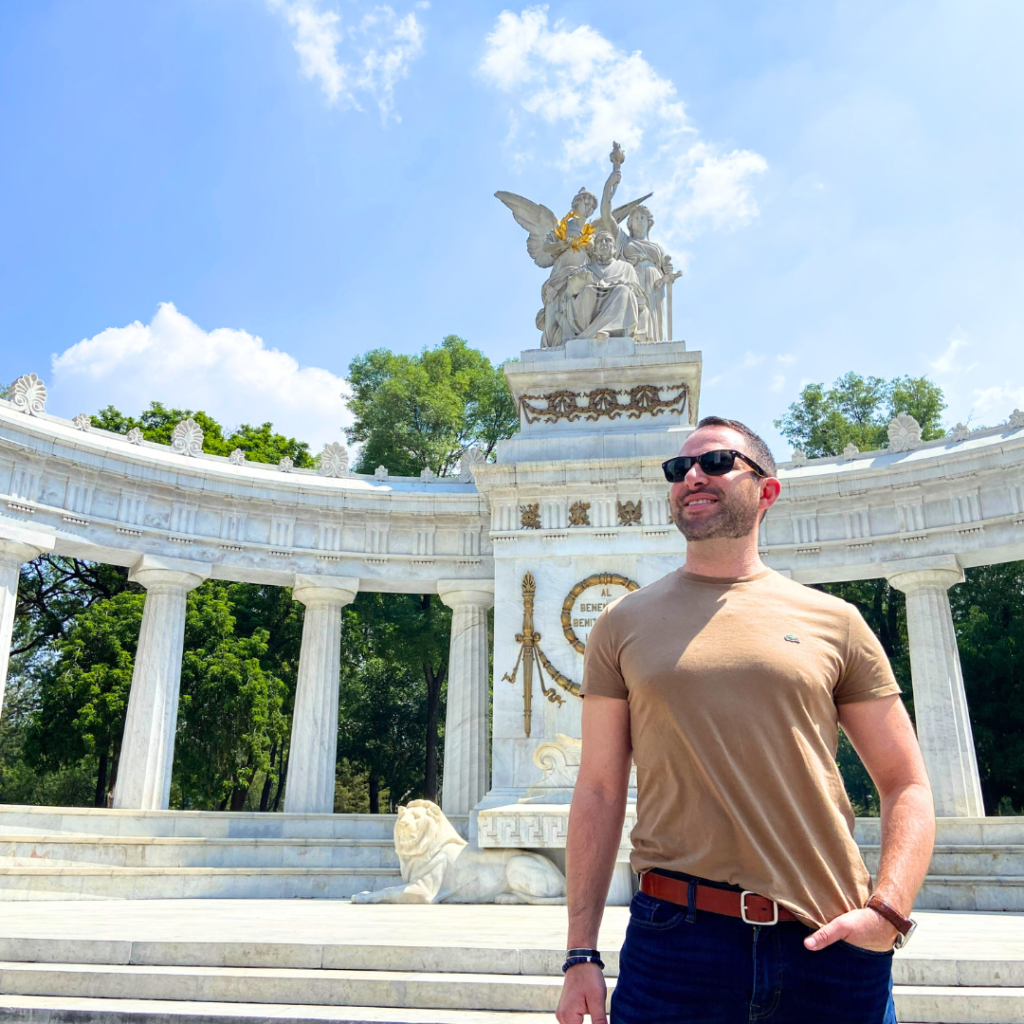 It's full of rich and high-end restaurants and lounges and also low-key food stalls and taco stands.
It has mammoth churches and beautiful parks.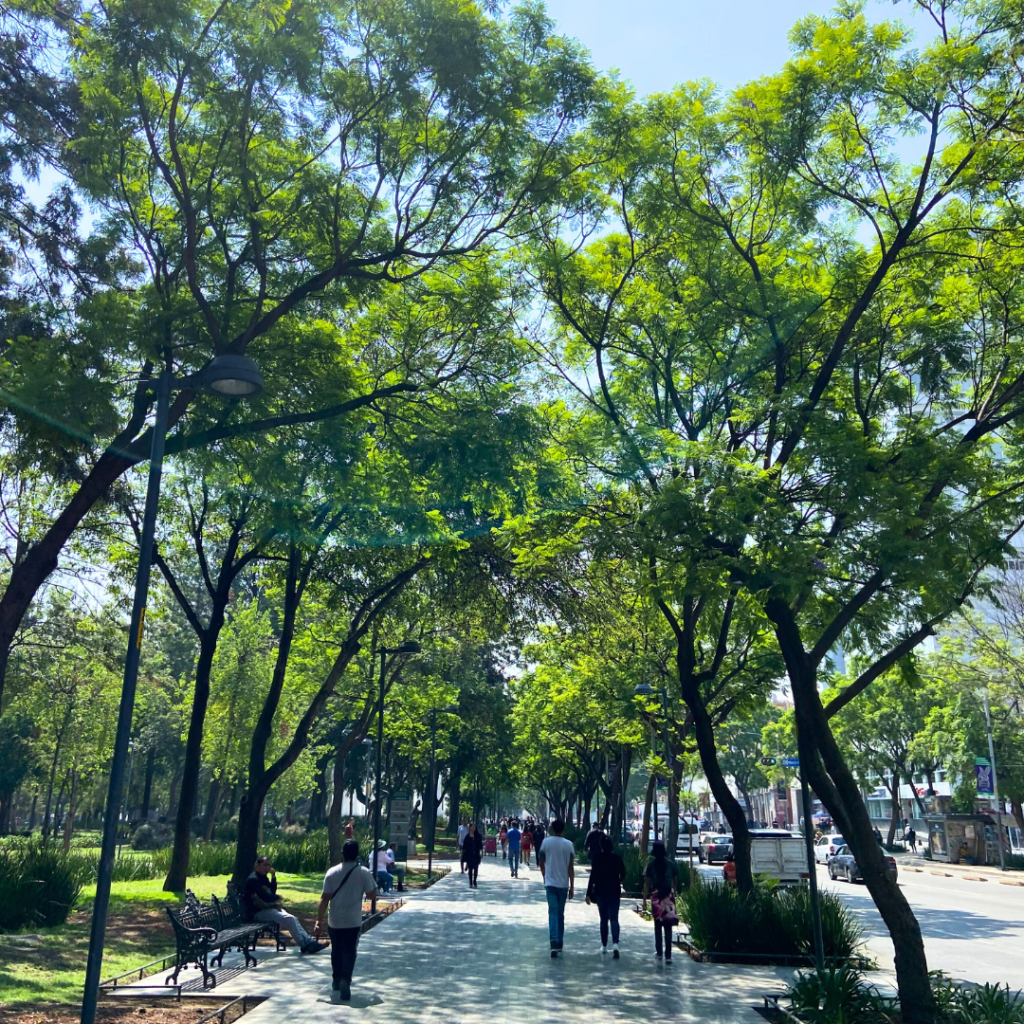 We walk into Gran Hotel Ciudad de Mexico a stunning hotel in the center of the downtown area with a beautiful ceiling.
He shares how the city is always protesting something in the town center, and we walk onward to see old temples.
I ask about the food in Mexico and how the people eat. Here's how it goes (typically):
Breakfast: 9/10 a.m. Eggs and tortillas often with bacon or chicharron Chilaquiles. It's a big meal!
Lunch:1/2 p.m. This is often a quicker meal, such as tacos with beans and rice.
Dinner:8/9 p.m. More meats and side dishes.
Everything is served with fresh salsa, guacamole and limes. Citrus acid is a key part of the cuisine.
Local things I have to try include:
Pastor tacos, made of freshly shaved pork from a large rotating skewer
Chilaquiles, which are made of chips sauteed in a sauce and topped with eggs and cheese
Tortas, the famous Mexican sandwich
And all types of seafood
I like that we walk a lot because there's a lot of food to burn off!
We end in the Roma and Condesa districts, which are lined with shady trees and have a much more relaxing vibe than the busy city center.
I have a list of restaurants and lounges to try…but not enough time to see it all!
I'll have to come back soon.
A part of me wonders how my life would have been if I went here many years earlier.
You can live so well when you're earning American dollars.
I.e. An Uber is only $7 vs…. $30––$50 in Arizona! A good cocktail is $5…versus $20 in Scottsdale.
Plus it's a fun city to walk around, and you can tell there are many, many neighborhoods and areas to experience.
On top of that, it has a very international vibe with people from all over South America (and the world) inhabiting the crowded streets.
I guess I'll have to spend more time here.
Tomorrow I'll bike through a park, check out a rooftop sunset dinner at the Gran Hotel and meet another local entrepreneur for drinks.
Viva Mexico!
And here are our 3 most recent newsletters
Best,
Chef Eric Horwitz
And if you'd like your students at a Title–1 school to learn to make a delicious and healthy black bean spinach quesadilla with Pico de Gallo this fall, let's hop on a quick Zoom call here.