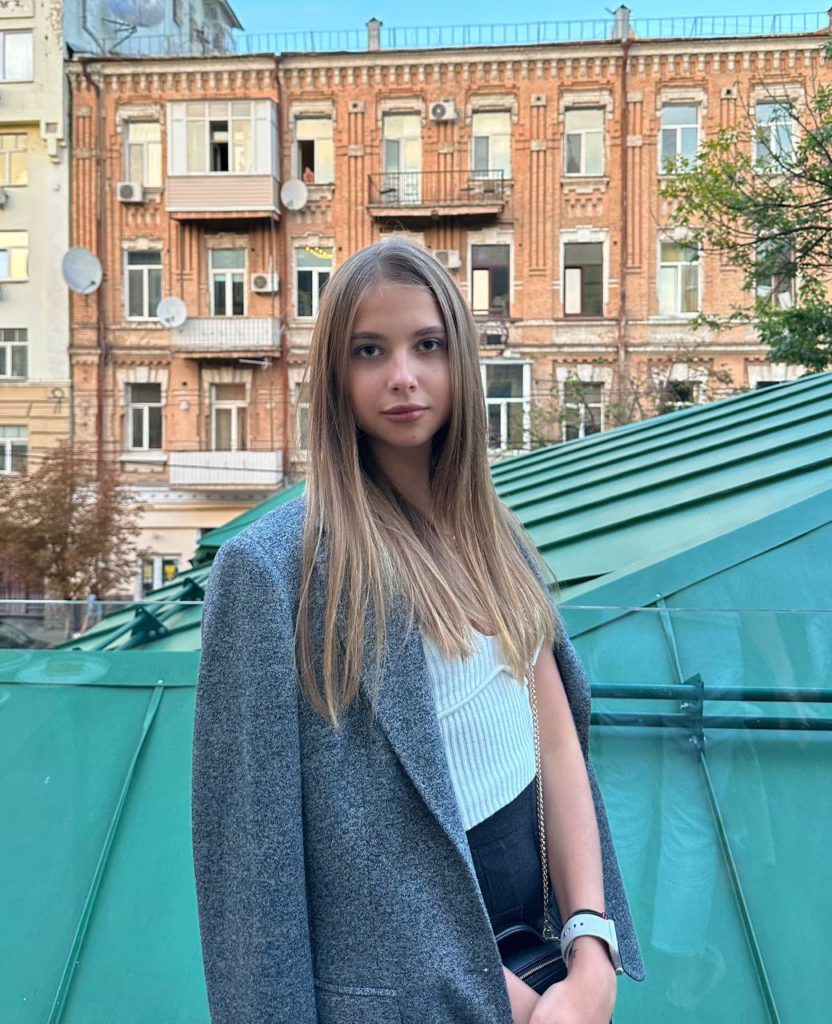 Hello! My name is Slava Repetina and I am excited to share that I am the new President of LIFT Enrichment. I work closely with our CEO Eric Horwitz and our Leadership team, and many of you know me as I have been helping staff your sites with our amazing Chef Teachers or problem solve scheduling issues.
Here's how my journey to work with LIFT Enrichment began.
I was born and raised in Kyiv, Ukraine, where I currently live (please don't worry, I am in a safe area). As a teenager, I got the opportunity to travel to the US and study abroad in Michigan, which helped me learn English and experience the culture. I went to college to be a lawyer and have always loved travel, learning languages, reading and growing my professional skill set.
My journey with LIFT Enrichment began in August 2022 when I was working as a manager at one of Kyiv's most popular restaurants at the time. I oversaw a crew of 50 staff at the time, but while I liked my position I dreamt of having a location-independent job so I could travel whenever I wanted. I posted my resume on a Ukranian job and was hired by a Ukranian job-placing agency, which was owned by Eric's friend. He was in need of remote operational support and after a few interviews and trial tasks, I joined the team, which was small at the time. It was mostly me, Eric and Roj (who helped with sales) and about 20 Chef teachers.
I remember when I received an email informing me that I had been hired. I stared at the screen and thought to myself, "Life is about to change significantly…"
I started as the Operations Coordinator and was quickly promoted to Operations Director within a month. Eric and I got along perfectly since we shared the same business vision and goals. We spent the last year strengthening and expanding our team, as well as developing and refining our whole set of operational procedures.
I built my Operations team, which includes admin coordinators, recruiters, HR / Onboarders, and fantastic account coordinators, to delegate as much as possible while focusing on making our clients' experiences better than they could have imagined. Eric and Roj worked on sales to bring in big districts such as Val Verde, Panama Buena Vista, Palm Springs, Pomona, Alum Rock, Jurupa and more.
We are blessed with the nicest clients in the world, and they often lighten my day without even realizing it!
There was one particular moment when a client said, " We are so happy to work with you! You have provided such amazing support throughout the session" and that's when I felt most proud of the work that I've done.
While establishing amazing connections with our Chef Teachers and clients, I realized that LIFT Enrichment is the company I want to remain a part of for as long as possible. I can't believe how many wonderful individuals I've met over the past year. We have an incredible crew of Chef Teachers and consider some of them to be my friends even though we have never actually met in person. Every single one of them embodies our core values, and most significantly, they bring the FUN to our clients.
Another reason why I adore my job is because of the internal team at LIFT Enrichment. Our team includes members in the Philippines, Dominica, El Salvador, the United States, Spain, Honduras, Brazil, and Ukraine. It's a really diverse group of people, but we're all united by the same mission: Empower students for life by learning culinary skills!
Over the span of the past year, we have experienced many things, including both triumphs and setbacks. However, we learned from our mistakes and are always making our processes better. Currently we're a team of 83, made of 70 Chef Teachers and 13 internal team members including recently promoted Sales Directors and Operations Directors who you will meet in future newsletters.
Moving forward as President, I will oversee the management of key departments such as Sales, Operations, and Finance.
This year with LIFT Enrichment has been fantastic, and I look forward to many more to come.
If you'd like to bring healthy culinary workshops to your after-school or summer program that are nutritious, educational and FUN. book a meeting with our team here 
Previous Newsletters
Exploring Mexico, Three Highlights from Boost 2023 (and one Huge mistake), The Two Big Ways We Hit 7 Figures (and Rebounded Post-Covid)
Best,
Slava Repetina