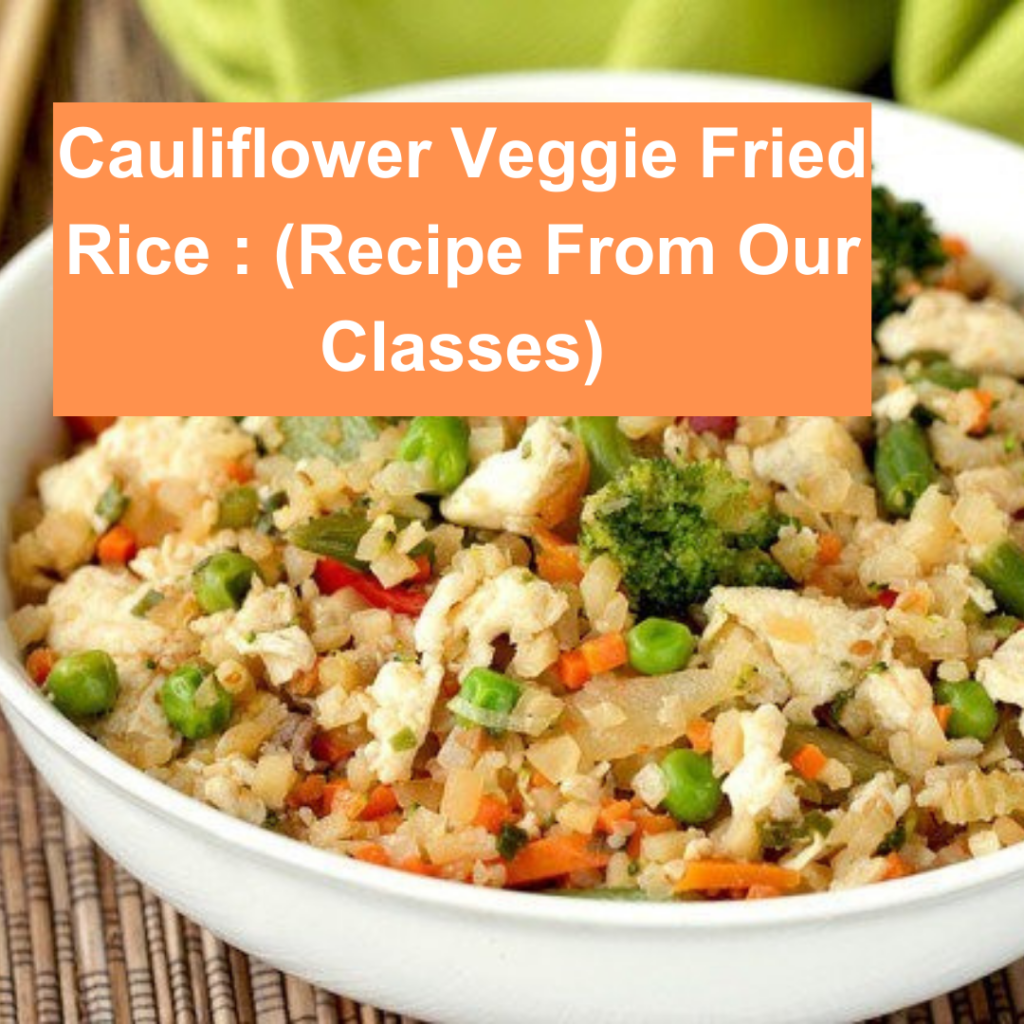 What if your after-school program could show kids how to make a Cauliflower taste really good?
This winter 2024, as part of our "Healthy Cooking 101" series, one of the core recipes is our Cauliflower Veggie Fried rice. Fried rice is an Asian dish made of leftover rice combined with aromatics like garlic, ginger, and/or green onions with vegetables and typically a scrambled egg and soy sauce to create a delicious side dish. The day-old rice has a lot of starch that works well. Freshly made rice doesn't work because it's too sticky.
What's better than regular Fried rice? One that has cauliflower in it!
Stir-frying is a Chinese cooking technique in which ingredients are fried in a small amount of very hot oil while being stirred. It is very similar to sauteing. The hot oil helps transfer heat from the pan to the food but the most important thing when stir-frying is not putting in too many ingredients at once. This is called ¨crowding the pan.¨ Ingredients release water as they cook, which turns to steam in the pan. If there are too many ingredients you will end up steaming your food instead of stir-frying it. This prevents browning and can make your stir fry soggy.
No one likes soggy fried rice!
Cauliflower Veggie Fried Rice Recipe:
Ingredients:
2 cups Jasmine rice
1 large cauliflower (see below)
2 carrots, peeled and chopped
1 red bell peppers, chopped
3 garlic cloves, minced
4 green onions, separated and chopped
6 large eggs, beaten
1 cups frozen peas
Olive or Vegetable Oil
Red Wine Vinegar
Soy sauce
Sugar
Directions:
Thoroughly clean the rice by adding it to a pot, rinsing it with water, and then draining off the water while using your hand to keep the rice in the pot. Repeat another time. Add 4 cups water to the rice, cover, bring to a boil, and then let simmer for 15-20 minutes. Turn off the heat and let rest for 5 minutes. Fluff rice with a fork and remove to a bowl.
In a large frying pan over medium heat, add 1-2 Tbsp oil. Add the eggs and cook, while scrambling, for about 2-4 minutes. Remove to a plate. Use a metal butter knife to slice it into small pieces. Clean the pan with a paper towel.
Grate the cauliflower on the largest setting. in the same pan, add 2 Tbsp oil over medium-high heat and add the cauliflower. Cook for about 5-6 minutes, until the cauliflower is softened. Season with a pinch of salt and remove to a bowl. Add 1 Tbsp oil over medium-high heat and the carrot and bell pepper and cook for 4-5 minutes until softened. Add the garlic and cook for 30 seconds. Remove the veggies to a bowl.
Add 2 Tbsp oil the garlic and the white parts of the green onions. Cook for 30 seconds, then add the cooked Jasmine rice and saute for 3-4 minutes. Add the cooked vegetables, peas, and scrambled eggs. Season with 2 Tbsp soy sauce, 1 Tbsp vinegar, a bit of sugar, and taste and adjust seasoning as needed. Remove to a bowl, garnish with green onions, and enjoy!
Pre-wash all veggies.
Prep (20 minutes) – Quantity: Perfect for a Family of 4
Tip: to cook the rice! You can do this in a pot or a rice cooker if you have it.
Are you interested in teaching the kids at your school district a skill that they will use for the rest of their lives?
Here is a link to book a meeting with our team
We can bring our Healthy Culinary Workshops to your school districts in 2024.
Previous Newsletters
Focusing on School Districts, a Client Case Study: Panama Buena Vista , Meet Our New President Slava Repetina, Exploring Mexico, Three Highlights from Boost 2023 (and one Huge mistake), The Two Big Ways We Hit 7 Figures (and Rebounded Post-Covid)
Best,
Eric Horwitz