Dubai, UAE Jan 2022
Conference season has begun!
I'm writing to you from 8,000 miles away overlooking the Dubai marina district about a lot of fun stuff on the horizon for you to experience with LIFT Enrichment. Before I get into why I'm out here, let's start with the events coming up for YOU to experience.
LIFT Enrichment will be at the following after-school and/or charter school themed conferences and we will be having a special dinner
Our VIP Client Appreciation Dinner was a HUGE success at Boost 2022. One attendee said it was the highlight of the conference because it was the only time where she got to network with fellow directors in a fun, relaxed environment (and with delicious food!). It was a really great night…even though the ending had a funny moment that I'll share in a future email.
These dinners are at high-end restaurants (typically a steakhouse) and are meant for us to have a good time together, as we enjoy drinks, appetizers, entrees and, of course, desserts in a classy and enjoyable setting.
Invites for Clients: If you're a current client during the 2022-2023 school year, you can attend and bring one guest (on a first-come, first-serve basis) of your choice. Please RSVP to eric@liftenrichment.com and info@liftenrichment.com so we can track who is coming. There is limited space
Invite for Prospective Clients: We have a few spots open at each dinner for people who could become a potential client for LIFT Enrichment for our in-person workshops, virtual-live workshops or professional development. A prospect is a good fit if they oversee a Title-1 school or district, are high-level (typically a "Director of After-school / Federal Grants" or "ELOP Coordinator") and have a sizable after-school program with access to budgets such as ASES, ELOP or Covid relief. Direct them my way and if they qualify, they are welcome to join the fun AND we appreciate the introduction!
Conference: Beyond School Hours – (it's the East-coast version of Boost, with an after-school focus)
Where: Orlando, Florida.
When: Del Monica's Steakhouse 6:00pm, Friday February 10th
RSVP with eric@liftenrichment.com and info@liftenrichment.com with your name, institution, cell phone and any +1s.
Max attendees: 12
Conference: California Charter School Conference (it's a charter conference for schools in …you guessed it…California, we've been going for years),
Where: Sacramento, CA
When Location TBD, Tuesday March 14, 6:00pm
Max attendees: 12
BOOST (Best of Out-of-School Time) Conference (it's an after-school themed conference, always in Palm Springs, a huge event for us)
Where: Palm, Springs, CA
When: Location TBD (most likely The Steakhouse at Agua Caliente Casino, like last year), Wednesday, April 26, 6:00pm.
Max attendees: 30-40
We look forward to seeing you there! And again, if you know of anyone who is also a director-level person, I would love to meet them briefly before the conference, make sure they qualify and then invite them to our VIP Client Appreciation dinner.
About the plus ones: This is on a first-come first serve basis, but you are welcome to bring a colleague or a prospect as your plus one. We need to secure their spot in advance to make sure we have enough space, so that's why we are getting the word out early!
That's it for now! Also, I'm bringing back the LIFT Enrichment email newsletter, which we will send out twice a month with updates and fun stuff like this invite.
Ok and now back to Dubai…
I'm in Dubai, United Arab Emirates for an international business and marketing conference, as well as to explore and experience this city. It's very new and jaw-dropping, with massive skyscrapers, the most impressive buildings in the world (like the Burg Khaflifa), and has an upscale vibe. People dress well and you can tell their's wealth here as it's a very business-friendly city. I even get a bit of a Scottsdale, Arizona vibe!
Plus it's got a beach and the weather today is 75 and 60 and sunny 🙂 This trip for work/play trip, so if you get emails or messages from me at odd hours, that's why. We're still running 100+ workshops a week led by our amazing Operations team, headed by Slava Repetina, who is your go-to contact 9:00am-5:00pm PST. I'm still taking new sales and client meetings, but they will earlier in the day for those on Pacific Standard Time.

Highlights of my trip include:
A dinner boat ride with guests of the conference where we can see the city light up at night (kinda like Vegas)
A 3-hour mini-adventure in Paris. My 4 hour layover turned into 8 hours…but I was in Paris so I escaped the airport to venture through the city (which was a cold 35 degrees!) and had the most French experience I could want. I started at the Arc d'Triumph, and took in that fun, cafe-filled European vibe on a nice walk to the Eiffel tower. On the way I stepped into ROY Chocolateries for some homemade macaroons and mind-blowing good chocolate. The clerk at the store gave me some tips on where to eat for lunch and a really nice gentleman actually called a local spot called Bistrot Paul Chene and got me a seating for 12:00pm at a very packed restaurant. Everyone in that tiny little restaurant only spoke French, so I knew it was an authentic spot, and I dined on frog legs (tastes like chicken, quite good) and a delicious beef entree and fries before packing up to head to the airport. In a few hours I got to experience the Arc-triumph, Eiffel tower, macaroons, chats with Parisians, walk through the streets and frog legs. Check, check and check!
The sun is up and I'm off to explore Dubai. Until next time!
If you'd like to bring healthy culinary workshops to your after-school or summer program that are nutritious, educational and FUN.  book a meeting here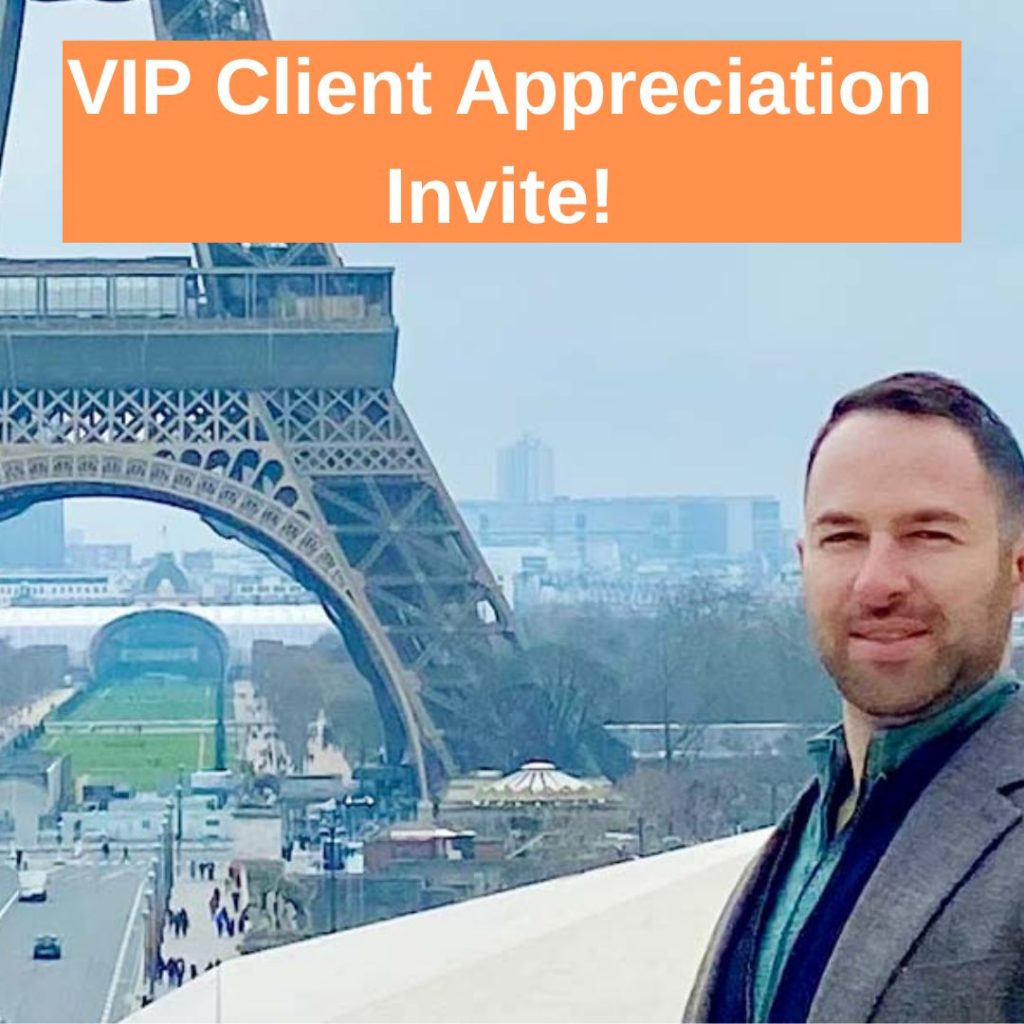 Check our previous blogs:
The 3 Most Popular Grants That Fund Healthy After-School Culinary Workshops For Students
5 Amazing Things About Living in Dubai
4 Things Not To Do In A Cooking Class
Best,
Eric Horwitz